Relatives of two men viciously assaulted in a Penrith car park last year are one step closer to learning the fate of the remaining three offenders yet to be dealt with.
Shannon Rushworth was knocked unconscious and left fighting for life, while his friend Tyson Gampe sustained less serious facial injuries, when they were set upon by a group of five men in a fast food restaurant's Penrith car park in the early hours of February 3, 2019.
The sickening attack, which was captured on CCTV and witnesses' mobile phones, shows the group herding the men away from each other before a number of the co-offenders separately knock them to the ground and stomp on their heads.
On Tuesday, Dean Hooper, 23, was found guilty of one count of 'affray', after Penrith Local Court Magistrate Geoff Hiatt rejected the defence's submissions that he was acting "nonchalantly" and was "merely a curious hanger-on".
While Magistrate Hiatt acknowledged Hooper "didn't impart any actual physical violence on the victims", he found he was nevertheless in the thick of the "menacing" affray as the group continued to advance towards the victims, and was "well aware of what was happening".
To be convicted, the prosecution needed to establish beyond reasonable doubt that Hooper was present, used or threatened unlawful violence towards another, and displayed conduct that would cause a person of reasonable firmness present at the scene to fear for his or her personal safety.
Magistrate Hiatt's decision followed a two-day defended hearing last month.
During the hearing, the court heard from multiple witnesses who testified to feeling scared and unsafe during the assault.
Hooper, who has no previous criminal convictions and remains at liberty, will be formally sentenced on May 5 and faces a maximum penalty of two years' imprisonment.
Meanwhile, St Clair's Byron Donovan, 20, and Glenmore Park's Wendell Milgate, 21 face a maximum of 14 years' imprisonment for their involvement in the brawl when they are sentenced at Penrith District Court on April 7.
The pair previously pleaded guilty to one count each of 'reckless wounding causing grievous bodily harm in company', 'affray' and Milgate to one count of 'assault occasioning actual bodily harm in company'.
Milgate's brothers, Blake and Mitchell, 23 and 21, were jailed for 18 months with a non-parole period of 12 months in October for their roles in the attack.
This involved assaulting Mr Gampe and being part of the affray itself.
Their sentences were subject to an unsuccessful appeal, with Penrith District Court Judge Mark Buscombe upholding the Local Court decision.
Blake and Mitchell will be eligible for release on November 28.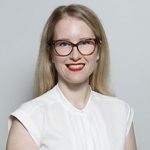 Alena Higgins is the Weekender's Senior News Reporter, primarily covering courts and Council issues.