A Kingswood woman who assaulted police and a hospital security guard while intoxicated has been jailed until at least March 2021, despite securing a spot in rehab.
Natasha Renee Donnelly, 25, faced Penrith Local Court on Tuesday charged with 'contravening AVO', 'resist/hinder police', 'assault' and 'breach of bond'.
From the outset, her lawyer conceded history had repeated itself, with Donnelly breaching her good behaviour bonds with similar, violent offending.
"The demon is the alcohol," he submitted, "she's tried, but she must get off the alcohol, she must not drink."
The court heard Donnelly was arrested on Christmas Eve for contravening an AVO, then lashed out at police and then again at a security guard when she went to hospital for treatment.
Despite her lawyer offering up a six-month "quasi custody" placement at a residential rehabilitation facility, Magistrate Fiona Toose said she had "absolutely no confidence" Donnelly would comply.
She pointed out the offender was already subject to three Community Correction Orders (CCOs), an alcohol abstinence order and was supposed to have gone to rehab before she committed the fresh offences.
"Well I'm afraid that ship has sailed," Magistrate Toose said of her latest chance for rehabilitation.
She revoked the CCOs and sentenced her to a six-month fixed jail term instead.
She was also jailed for 12 months with a nine-month non parole period for the fresh matters.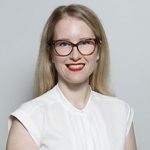 Alena Higgins is the Weekender's Senior News Reporter, primarily covering courts and Council issues.