Veronica Fleeton has been sewing up a storm all for a good cause. The 65-year-old from Glenmore Park has made hundreds of teddy bears for charities with no plans to stop.
Ms Fleeton, along with the help of a ladies Craft Circle run at Penrith Baptist Church in Caddens, decided to donate time to give back.
"I have been part of the group for around five years that is run by Shirley Jenkins where we get together to learn and teach each other craft," Ms Fleeton said.
"I brought the idea to the class from a random act of kindness group and we all wanted to give back to sick people or help make children happy, so I have lots of helpers to stuff and stitch up the bears."
A dressmaker by trade for 45 years, Ms Fleeton made 160 bears last year and quickly passed her goal for the new year.
"Because of all the hot weather then wet weather I haven't wanted to leave the house, so I have already made 200 this year so far," she said.
"Depending on the level of embroidery they can take 25 minutes to make, so if I put all my heart into it. I can make over 20 a day but I try to just do 10."
Ms Fleeton said she was inspired and will continue to give back due to her own upbringing.
"I was raised in different orphanages in the '50s and we never had much so I thought it was time to give back and I don't have money to give away but I can give my time," she said.
"I really enjoy making them and we donate to different charities like Good Samaritan, NSW RFS, breast cancer charities and hopefully NSW Ambulance Service soon.
"There's nothing better than seeing the smile on people's faces."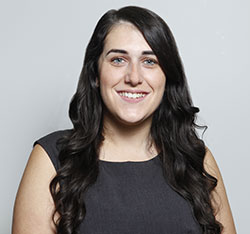 A graduate of Western Sydney University, Emily covers community news and entertainment for the Western Weekender.