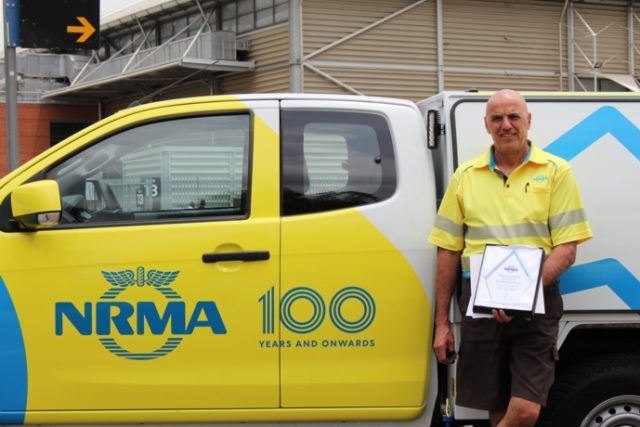 Local Penrith Patrol Manuel Gonzalez has clocked up more than 30 years of service keeping his community moving.
Manny, a mechanic from the age of 16, started with the NRMA in 1989 after working for Barrett's at Penrith for three years previous.
The doting grandfather said he has always been proud to be a Patrol because there's nothing better than helping people in their time of need – and getting paid to do it is an added bonus.
"People love to see you, I always get a great response when I pull up to help," Manny said.
Covering an area from Blacktown to Blackheath, Manny has seen and done it all over the three decades he has spent on the road keeping NRMA Members moving.
From jump starting countless cars and caravans, to towing vehicles out of ditches, Manny is no stranger to a stranded motorist.
He and his wife, Ruth, have even opened their doors to weary travellers who have broken down on the side of the road and have nowhere else to go.
"We've had young backpackers from overseas come stay with us for a night or two while their campervan got fixed. We'd like to think that if it was our kids in a foreign land someone else would do the same for them," he said.
With devastating bushfires ravaging through the Blue Mountains, Manny said he's lucky he hasn't been personally affected but he's on standby to help his community in whatever way he can.
In the 2007 Newcastle Floods, Manny worked tirelessly for five days assisting those in need and received a State Medal for his efforts.
"I just enjoy getting stuck in and helping people. The reward is being able to put a smile back on someone's face and ease their stress," he said.
"The most memorable jobs are the ones in which I can assist in saving babies or pets trapped in vehicles. Breaking into cars can be extremely tricky but over the years I have mastered picking
locks or using special lockout equipment to gain entry. Members are always so grateful and it's not unusual to get a hug to show their gratitude."
Executive General Manager Motoring Nell Payne said the patrols were the driving force behind the NRMA's legendary roadside assistance.
"I am so proud of the steadfast commitment to service patrols like Manny displays day in, day out and look forward to many more years of him being there for our Members," Ms Payne said.
"Manny is always willing to help Members as much as he possibly can and loves talking to people. For him, it's not just about fixing cars. It's about treating the situation holistically and ensuring the Members are happy inside and out to go about their day. Congratulations Manny from all at the NRMA."