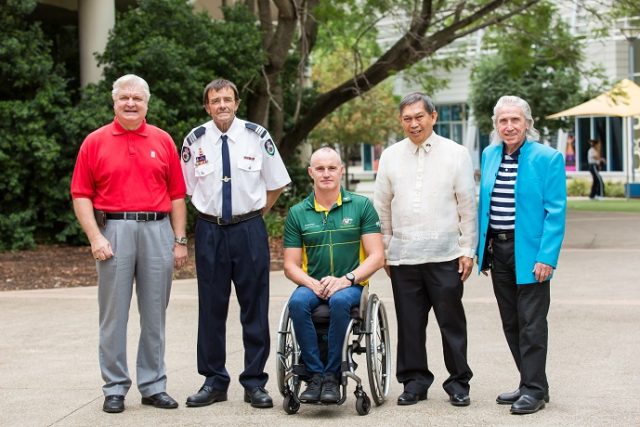 Six dedicated locals will today receive their Medal of the Order of Australia (OAM), symbolising their long held dedication to the Penrith region.
From commitment to community, culture and sport, to emergency services and volunteering, this year's group, as part of the 2020 Australia Day honours list, are showcasing exactly what it means to be Australian.
Of those selected was Captain of the Orchard Hills Rural Fire Brigade, Greg Speed, who is being recognised for his service to emergency response.
Mr Speed has spent 26 years with the brigade, in which he has been Captain for almost 17.
He has also been heavily involved in the Rural Fire Service Cumberland Zone Training Team.
"I just really enjoy helping and supporting the community no matter what," he said.
"To receive this, I'm extremely humbled and proud. I haven't felt like this since the day my wife gave birth to my kids."
Mr Speed thanked his family and brigade members for their support.
Kingswood resident Malcolm Towle was also recognised for his service to the community through emergency response.
Mr Towle has volunteered with St John Ambulance since 1996 and has just stepped down as Superintendent after 23 years, spanning about 19,000 hours of volunteer work.
"I couldn't have done this without my wife and family, they are so supportive with the weekends and public holidays I'm out doing things," he said.
"To me, helping out is just the natural Australian thing to do."
Local sports star and Paralympian, Erik Horrie is also up for an OAM for his service to the rowing community.
Mr Horrie is a Paralympic medalist and holds many other medals, awards and titles.
As a member of the Australian Rowing Team and Sydney Rowing Club as well as working as an ambassador, mentor and motivational speaker, it's safe to say his medal is well deserved for his service to the sport.
Another local sporting name, Dennis Sales, is being recognised for his dedication to tennis.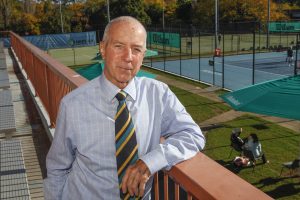 Mr Sales is the former President and current Treasurer of the Nepean District Tennis Association where he first joined in 1995 and is now a Life Member.
For his service to the Philippine community, Penrith resident Jose Relunia is also among those being recognised.
Mr Relunia is a recipient of the Penrith Council 2020 Australia Day Award (Local Appreciation) and spans 25 years of community service.
To name just a few of his achievements, he is the President of the Australian Society for Senior Citizens, is a Founding Member of the Philippine Christmas (Pasko) Festival, and is a member of the Multicultural Working Party with Penrith City Council.
Last but not least, local celebrity and former Penrith Citizen of the Year, Ross Hutchison, is being recognised for community service through his charity the Ross Hutchison Foundation, Rotary work and other community commitments.
"I've written many references for other people for OAMs over the years, I have no idea who made this nomination but when it came I was so emotional, what an honor," he said.
A formal ceremony for the recipients will be held at a later date.
A graduate of Western Sydney University, Nicola Barton is a news journalist with the Western Weekender, primarily covering crime and politics.