Plans have been lodged to restore The Village restaurant after the heritage building was engulfed by fire.
Previously known as King Henry's Court, the popular eatery has been closed since mid-October after a fire tore through the rear of the building and spread to the roof.
Restoration works are tipped to cost $837,000 and include demolishing and reconstructing brick walls and reconstructing roof structures.
All other brick work and masonry features must be retained and protected, documents attached to the development application show.
It is believed gas cylinders at the rear of the building outside the kitchen sparked the early-morning blaze.
The heritage-listed building, located at 74 Henry Street, Penrith, dates back to 1861 and was originally the Penrith Methodist Church.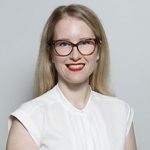 Alena Higgins is the Weekender's Senior News Reporter, primarily covering courts and Council issues.