A crack has appeared at Penrith Courthouse prompting the closure of one of its courtrooms.
Courtroom 4 has been boarded up after a crack appeared in a wall in the lead up to the Christmas break.
The closure means the already busy courthouse will be reduced to just four courtrooms – two each for the Local and District courts.
The Department of Communities and Justice said the courtroom is expected to resume operating in early February.
"It is currently closed to enable repairs to a crack in a wall which appeared prior to Christmas," a spokesman said.
"There will be no disruptions to Local Court sittings at Penrith during this period."
When asked if the Department planned to expand and future-proof the courthouse given Penrith's population boom, it would not be drawn, only providing a background of prior upgrades.
"More than $7 million has been invested in renovations to Penrith Courthouse in the 21st Century," it said.
"There have been improvements to security and disability access, a new registry and call over court, additional jury deliberation rooms and interview rooms, and an upgrade of courtroom technology.
"The renovations were conducted in several stages between 2004 and 2014."
However, in a bid to reduce the pending trial case load, the District Court will sit at Katoomba Courthouse for five weeks between February and March for the first time in two decades.
"This will be the first time District Court matters have been heard in Katoomba since the 1990s," the Department of Communities and Justice spokesman said.
Under the circuit sitting arrangement, judges will be rostered from Sydney.
"There will be multiple cases heard in each sitting block including trials, sentences and appeals," he said.
"The purpose of the District Court sittings in Katoomba is to reduce the pending trial case load in the region, specifically from the Penrith District Court, without impacting Local Court sittings."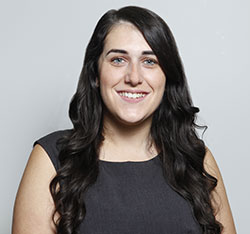 A graduate of Western Sydney University, Emily covers community news and entertainment for the Western Weekender.