Nepean Donor Centre blew out the candles on a big cake as it celebrated a milestone birthday this week.
The centre celebrated 10 years of receiving blood donations and saving lives.
Blood Service Spokesperson, Ronny Maroun said it was a tremendous achievement for all involved.
"The donor centre wouldn't exist or be possible without the Penrith community and our regular donors coming through the door," Mr Maroun said.
"It is a great opportunity to celebrate our achievements with our staff and donors on our tenth birthday."
The centre has had 24,005 Nepean donors that have produced 158,567 blood donations over the last 10 years.
Mr Maroun said regular donors make up nearly half of the donations.
"Of those 24,005 donors, 11,378 are regular donors and it's an amazing feat that helps us keep up with our hospital demand which is ongoing," Mr Maroun said.
"One in three Australians will need blood or blood products in their lifetime yet only one in 30 actually donate blood so why not roll up your sleeves for an hour and save up to three lives."
With the demand for blood increasing with Australia needing 29,000 donations every week, Mr Maroun said they are calling all members of the community who have never donated before to become lifesavers.
"Over the next month in the lead-up to Christmas we are calling on new donors to support us to ensure those in our hospitals can spend time with their loved ones," Mr Maroun said.
"You will even know what hospital your donation goes to on what day and time as we send our donors an SMS which makes you feel amazing after giving blood."
Mr Maroun said the team at Nepean Donor Centre will happily help new donors and hopes they will continue their great work.
"To be able to give blood you just have to be aged 18 to 75 and feeling well. We do have further eligibility criteria but if people have questions they can call us on 131 495 or visit www.lifeblood.com.au," Mr Maroun said.
"We want to get as many people involved so we can keep going strong for another decade."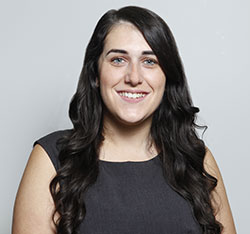 A graduate of Western Sydney University, Emily covers general news and politics for the Weekender.