After three straight years of selling out 130 shows around the country, powerhouses Marina Prior and David Hobson will bring their up close and personal show, 'The Two of Us', to Penrith next year.
Marina said the opera and musical theatre duo love doing the shows around their other work, and are looking forward to returning to Penrith.
"We cover everything we are known for with big musical theatre and operatic hits like 'Phantom Of The Opera' and 'Les Miserables' along with Celtic, pop and classical music crossovers," she said.
"We both have busy work schedules on different shows but then we get to come back to this project, and it is so fun with lots of chat to the audience and an insight into what we do."
David said knowing Marina for 35 years creates a chemistry on stage for audiences to enjoy along with their accompanying pianist, David Cameron.
"We met on our first show many years ago then continued crossing paths and we really push each other as musicians to achieve more," he said.
"Audiences really respond to our genuine comfort level and the three of us have a fabulous time on stage almost like a band, even though we are classical performers."
Marina said there is something for every music lover in the show and that her personal favourites change.
"I do love the theatre and opera but the Celtic section where we all sing in three-part harmony just feels to me like a really special moment," Marina said.
"During these tours I have found one night a particular song will be the highlight then the next night something else will be, but it's all about how the stars align."
With some added extras, David encourages everyone to join in on the fun.
"We can really feel the audience coming with us on the journey as we go in such diverse directions," he said.
"There will be all the favourites plus new material that will make it an uplifting and entertaining night with belly laughs and a lot of fun."
If you want to hear the classics you know and love, backstage and life stories, but also brand new songs with a hint of humour thrown in, make sure to get your tickets for this very special tour.
'The Two of Us' will be on at the EVAN Theatre in Penrith on Friday, February 7 at 8pm. Tickets are $59. To book or for more information, call 1300 PANTHERS or visit penrithpanthers.com.au.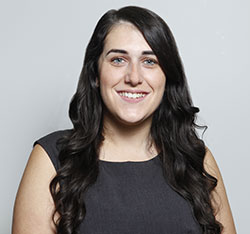 A graduate of Western Sydney University, Emily covers community news and entertainment for the Western Weekender.