Funds raised by the Nepean Cancer Care Centre's (NCCC) Dry July campaign have delivered a new Prostate Cancer Foundation of Australia (PCFA) specialist nurse, Liz McKervey.
Ms McKervey, who has been a nurse for 28 years, will be on the team to support men from the Nepean and Blue Mountains region impacted by prostate cancer.
"I'm very lucky to be working in such a unique role as I'm looking out for the whole person, not just their cancer," Ms McKervey said.
"I ask patients what they need, and then I provide support through education and counselling, including for their family and caregivers to keep them well."
Brett Macdonald, co-founder and CEO of Dry July Foundation, said they were delighted that the funds have enabled the appointment of a full-time specialist nurse.
"It is incredible that the Dry July campaign has been able to fund a full-time Prostate Cancer Specialist Nurse in Nepean," he said.
"Dry July will continue to do everything that we can to support PCFA to grow and facilitate this program because it is so important."
PCFA's CEO, Professor Jeff Dunn, said the support of specialist nurses like Ms McKervey is vitally important.
"From the day of diagnosis, our nurses are available to provide information, care, and support, ensuring that men and their partners don't have to go through prostate cancer alone," he said.
"Beyond the trials and tribulations of treatment, many men experience clinically significant distress, depression, and anxiety, and may face ongoing challenges long after treatment finishes."
81-year-old John Szymanski knows firsthand the positive effects of specialist nurses, as Ms McKervey helped him through his battle with prostate cancer.
"I was honestly going to refuse treatment because I didn't have any symptoms and the whole experience can be very overwhelming," Mr Szymanski said.
"You have so many questions but can't just call up the oncologist for answers, you have to book appointments, but Liz became that direct contact and filled the gap.
"I don't think I would have got through it without her and I am so happy she gets to help others in the area."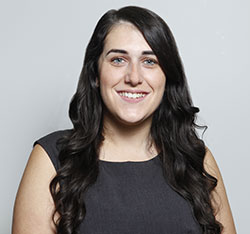 A graduate of Western Sydney University, Emily covers community news and entertainment for the Western Weekender.