Forming in the early '70s, legendary rock band Dragon brought their chaos over from New Zealand and crashed into the music scene.
Standing the test of time, Dragon will be bringing a two-hour special concert to Penrith packed with all your favourite hits.
Bass player and vocalist Todd Hunter started the band with his late brother Marc Hunter, who was the front man.
Todd told the Weekender despite being older and much wiser the band believes they are still young and more entertaining than ever.
"Everyone has advanced in years, but we play with the energy we had when we were 20, so it's great fun," Todd said.
"It's more inclusive now than it was in the '80s as we were up on a pedestal and no one had access, but now we can jump into the crowd which is different but much better."
Creating multiple classics such as 'Young Years' and 'April Sun In Cuba' and featuring as regulars on pop music TV show 'Countdown', the band gained many fans.
After reforming with a new sound, they attracted a new generation of fans to enjoy both their old and new works which Todd said they love.
"I look into the crowd and half the room weren't even born when this stuff was around, so the demographic is swinging around to younger people all the time," Todd said.
"Our music is used all the time in media that people don't realise like 'Are You Old Enough?' featured in the show 'Puberty Blues', which helps people find their way back to us from that."
Todd said they get to just purely enjoy their performances and have no plans to stop anytime soon.
"We have been playing for so long that I don't get nerves, but this magical thing happens that after all singing together for a few hours everyone thinks they are in the band," Todd said.
"Everyone knows the songs and there is a real loyalty towards songs not the band, but we really have such a great job where each night is full of joy and we have no plans to stop, so we keep writing new music all the time."
Make sure to grab tickets to see the living legends that love to keep these songs alive.
Dragon will be on at the EVAN Theatre in Penrith on Friday, December 20 at 8pm. Tickets are $35. To book or for more information, call 1300 PANTHERS or visit penrithpanthers.com.au.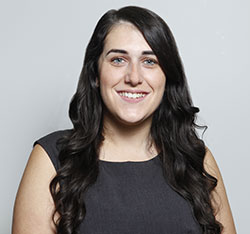 A graduate of Western Sydney University, Emily covers general news and politics for the Weekender.