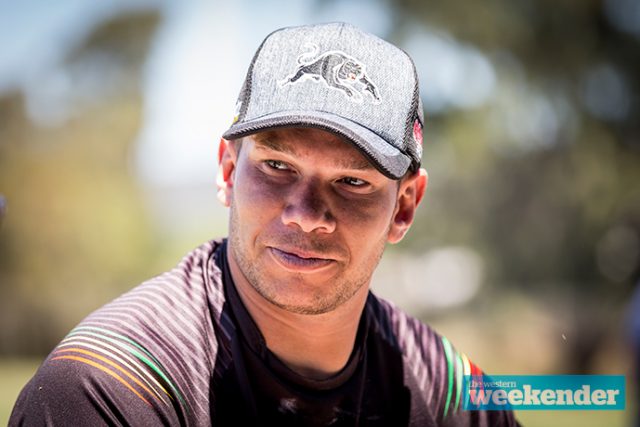 While other NRL players were making headlines for all the wrong reasons this off-season, the same can't be said for Panthers centre Brent Naden who was causing a stir for all the right ones.
Instead of downing cheap cocktails and partying it up in Bali or Vegas like many players his age, 23-year-old Naden returned to his home town of Wellington – four hours west of Penrith.
During his much-needed trip back home, Naden spent most of his off-season switching off from football and getting back to his roots.
In between spending time with loved ones, Naden was helping drought-stricken farmers doing sheep work.
His time on the land was covered in a piece by Fox Sports News, which garnered plenty of positive attention online.
Instead of spending his off-season on a beach, Penrith's Brent Naden has helped out farmers struggling with the drought 🙌 pic.twitter.com/GKp6cHdTxV

— FOX LEAGUE (@FOXNRL) November 8, 2019
Naden, who suffers from aerophobia, said Wellington – not Bali – was the perfect place to reflect on his recent breakout season.
"Wellington's nice enough for me… I don't like boats or flying – in fact I hate flying full stop. I hate turbulence and when the engine sounds like it's cutting out during take-off – it gets my heartbeat racing every time," he told the Weekender.
"It was good to get back home and unwind from football. Last season was a rollercoaster for me, it was up and down but it finished on a high.
"I just wanted to return home this off-season – not watch football, not hear about football – and spend time with family who I haven't seen for a long while."
Naden returned to Panthers pre-season training last week with a fresh perspective on life and his promising football career.
After making his long-awaited debut last season, Naden fast became one of the club's most exciting rookies, scoring eight tries in just 12 appearances.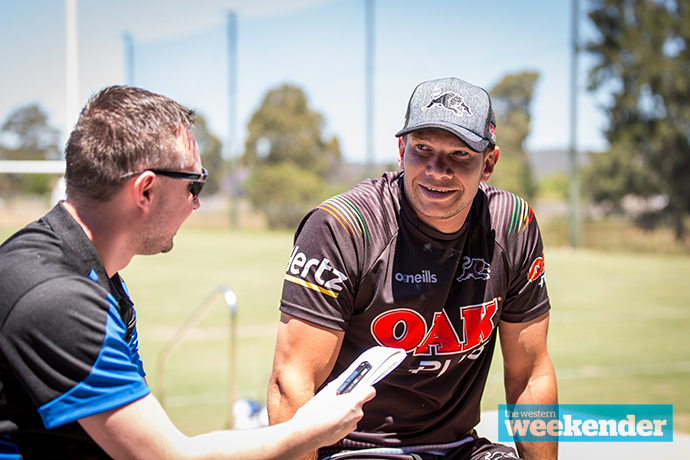 While Naden's attacking prowess was a sight for sore eyes, it was his defensive lapses that were often criticised by supporters.
Now a member of the full-time squad, Naden hopes to rectify his deficiencies ahead of the opening round of the 2020 season.
"It's going to sound a bit cliché but I want to be more consistent in all aspects this upcoming season," he said.
"I wasn't the greatest defender last year and copped a fair bit of criticism for it, but my main goal is to work on my defence in the pre-season so when Round 1 comes around I'm ready."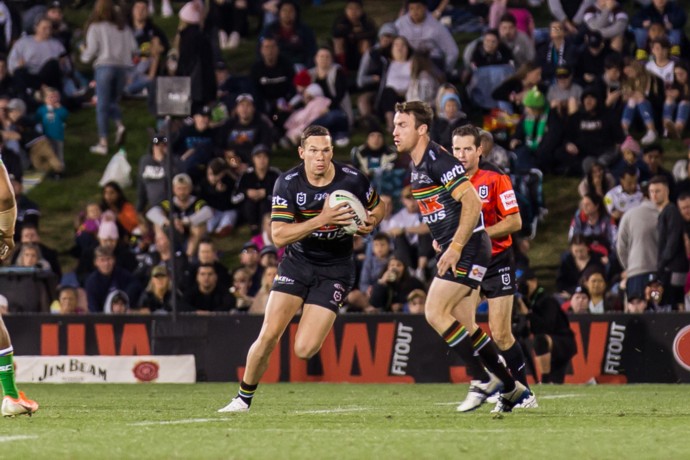 With the help of coach Ivan Cleary, mentor Cameron Ciraldo and new assistant Trent Barrett, Naden is excited to take his game to the next level.
"Now I've just got to rip into pre-season and have a bigger and better 2020," Naden declared.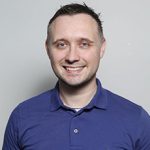 Nathan Taylor is the Weekender's Deputy Editor and Senior Sports Writer. He also compiles the weekly Chatter on the Box TV column. Nathan is an award-winning journalist, who has worked at the Weekender for nearly a decade.