Hundreds of people are set to flock to Memory Park on Monday, November 11 to honour and remember soldiers who made the ultimate sacrifice.
Hosting its 99th local Remembrance Day ceremony this year, Penrith RSL Sub-Branch has planned a special memorial service, inviting ex-service men and women and the wider community to join in on the commemoration.
Whilst this year's event, held from 10.40am-12pm on the corner of Woodriff and High Streets is more of a traditional ceremony, the Sub-Branch is encouraging families and young people to attend, as they continue to pass on the tradition from generation to generation.
"It's not a thing to celebrate, it's a commemoration and remembrance of those fallen comrades," Penrith RSL Sub-Branch President, Mick McConnell said.
"It's important not only to us, but it's important to the community and particularly to the younger generation, we can't just let something like this pass by. It has to be remembered by everybody including the younger generation and it's important we pass that on.
"It's a legacy and a tradition and we need to continue that into the future."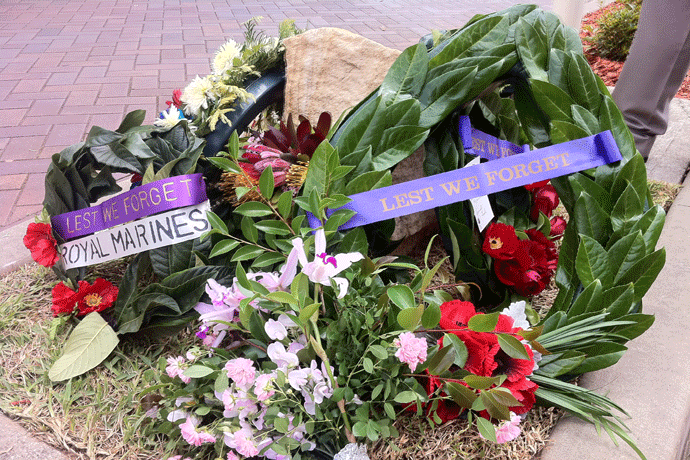 Called up to National service in 1966 at 20-years-old, Mr McConnell has had a long career in the military.
"I opted to join the Citizen Military Forces (CMF) and the commitment I had to give because of my age was six years, so I did that and as a result I continued through with the CMF Army Reserve and continued there up until seven years ago when I retired."
Penrith RSL Sub-Branch Secretary Maureen Gildart had both her cousin and father pass either in combat or due to injuries related to combat.
With the long military history within her family she said Remembrance Day holds a special place in her heart.
"It's really important to me as a way to remember my family and others that have died in combat," she said.
But it is not just the soldiers lost during the war that the community will be honouring, Ms Gildart said it's important to acknowledge those currently serving too.
"It's not only the older generations, it's the current serving members who have actually served in Iraq, Afghanistan, and Vietnam that have lost comrades that they want to remember and it brings them back to honour friends and colleagues they've worked with," she said.
Penrith RSL Sub-Branch Office Manager and affiliate member, Suzanne Bishop, said they're always thinking of new ways to ensure the tradition of Remembrance Day is passed down.
"About 80 per cent of our members are over 70, maybe two per cent are under 25, so we are aging and it's important to continue that legacy with the younger people," she said.
St Marys RSL Sub-Branch will also be hosting an event at the War Memorial Bandstand at Victoria Park.
A graduate of Western Sydney University, Nicola Barton is a news journalist with the Western Weekender, primarily covering crime and politics.