A man who directed a fireball at police and wounded multiple officers when he violently resisted arrest has been jailed for at least 12 months.
Despite his lawyer submitting an alternative to full-time custody could be reached, Magistrate Janine Lacy refused to let Danny Flowers walk free last Thursday, citing the "disturbing" set of facts before sentencing him to 20 months behind bars.
Penrith Local Court heard a relationship breakdown and "prolonged binge" of 'ice' and alcohol "precipitated" the 36-year-old's abhorrent behaviour, which began about 5.30am on July 12 when he called 000 claiming someone was trying to break in.
Upon attending his Dent Street, Jamisontown address, Flowers opened the door and ambushed the officers, using an aerosol can and lighter to direct a fireball through the door before barricading himself inside the unit.
While inside, he continued to threaten officers with flames while smashing walls and setting property alight, forcing firefighters to attend fearing an all-out blaze.
After scaling his balcony onto his neighbour's unit, Flowers fled the scene, running into traffic and was eventually tackled to the ground near Jamison and Mulgoa Roads but he continued to resist arrest while officers fought to apprehend him.
Three local police officers sustained injuries after being exposed to the flames and in the struggle to arrest the 36-year-old.
The court heard Flowers, who began using drugs aged 12 or 13, progressed to harder drugs not long after entering adulthood.
Through his lawyer, Flowers – who has been bail refused since his arrest – conveyed his apologies to the police.
He will be eligible for release on July 11, 2020.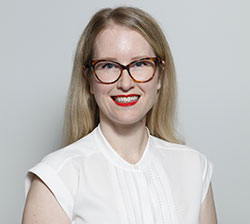 Alena Higgins is the Weekender's Senior News Reporter, primarily covering courts and Council issues.