A man who threw a coffee cup at his partner's face before tailgating her in the car as she tried to flee has been jailed for 18 months.
The man was sentenced for a string of offences, including 'stalk/intimidate', 'assault occasioning actual bodily harm', 'contravene AVO' and 'knowingly drive vehicle that menaces others' at Penrith Local Court last Thursday.
The court heard the offender was subject to an AVO and a good behaviour bond relating to the same victim – the mother of his three children – at the time.
His lawyer said the couple's relationship could be categorised as "nothing other than toxic", candidly submitting when drugs were added to the mix it became "a recipe for disaster".
He noted it was the offender's first time in custody, submitting "the message has sunk in".
The court heard the man threw the coffee cup at the woman following a heated argument on the morning of May 5.
Later that afternoon, the man went to his parents' house in Londonderry and found his partner, who he proceeded to chase around the property in his car.
When the woman was collected by a family member, the man followed, overtaking them and swerving the car towards them.
The victim later told police she thought she was going to die.
Magistrate Janine Lacy noted the "very serious" breach of the AVO and accepted the victim would have been "extremely fearful".
She noted the man, who was bail refused on the matter in July, had previously pleaded not guilty and only changed his plea on October 2 on the day of the hearing.
His earliest date of release is July 18, 2020.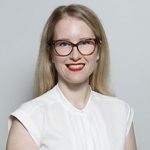 Alena Higgins is the Weekender's Senior News Reporter, primarily covering courts and Council issues.