The Rural Fire Service says it expects weather conditions tomorrow to be worse than first expected, while a State of Emergency has officially been declared by Premier Gladys Berejiklian.
Catastrophic fire danger is forecast for the Greater Sydney, Greater Hunter and the Illawarra Shoalhaven areas on Tuesday.
Catastrophic is the highest level of bush fire danger.
There are concerns across the Penrith area, particularly in rural parts of the city.
Locals with horses or other large animals that may need to move their animals due to a bush fire are urged to register with Land Services Greater Sydney on 4724 2100.
Meanwhile a number of local schools will be closed tomorrow including McCarthy Catholic College in Emu Plains, Emmaus Catholic College in Kemps Creek, Holy Family Primary School at Luddenham, Mamre Anglican School at Kemps Creek, Xavier College in Llandilo, Chifley College Dunheved Campus and Trinity Catholic Primary at Kemps Creek.
The Lakes Christian College in Castlereagh and St Paul's Grammar School in Cranebrook will also close on Tuesday.
Penrith Anglican College also announced this afternoon that it would be closed tomorrow.
Meanwhile, the Premier has declared a State of Emergency ahead of the catastrophic conditions expected tomorrow.
"Our State has already been hit by some of the most devastating bushfires we have ever seen, with three lives lost and more than 150 structures destroyed," Ms Berejiklian said.
"With catastrophic weather conditions predicted for this week, particularly Tuesday with hot weather and strong winds, I have decided to take the Commissioner's advice and make this declaration.
"It will ensure our State is best placed to respond to the predicted fire conditions."
The State of Emergency declaration, the first since October 2013, allows powers to be transferred from the NSW Government to the RFS Commissioner. These powers include the ability to:
• Direct any government agency to conduct or refrain from conducting its functions;
• Control and coordinate the allocation of government resources;
• Evacuate people from property within the declared area;
• Close roads and thoroughfares to traffic;
• Pull down or shore up infrastructure at risk of collapse;
• Order the shutdown of essential utilities in the declared area including electricity, gas, oil and water; and
• Enter or take possession of property in the course of the emergency response.
Temperatures are expected to top 38 degrees in Penrith tomorrow.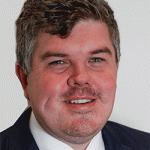 Troy Dodds is the Weekender's Managing Editor and Senior Writer. He has more than 15 years experience as a journalist, working with some of Australia's leading media organisations.