An $850,000 refurbishment of Penrith's Peachtree Hotel can now officially go ahead with Council recently approving the project.
The new owners lodged a development application in February this year in a bid to revive and enhance the relaxed, family-friendly appeal of the pub, which has been a Penrith institution for decades.
Alternations will include a large fenced-in lawn area, shaded kids playground with 360-degree seating for parents and cabana-style décor.
Plans also include the demolition of the existing stage and canopy roof, construction of new canopy roofs and new ramps connecting all elevated levels of the beer garden.
There will also be an extension of the existing car park.
Water misters and outdoor heating are also expected to feature as part of the improvements.
Marlow Hotel Group snapped up the 10,550sqm hotel and bottle shop in June 2018 for $16.5 million.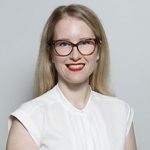 Alena Higgins is the Weekender's Senior News Reporter, primarily covering courts and Council issues.