Two brothers have been jailed after robbing a Londonderry couple at gunpoint for cash and designer dogs.
Charlie Siale, 22 and Iaaonuu Siale, 24 were sentenced to six years and four years respectively for the terrifying home invasion, which saw them take off with $730 in cash, two laptops and two French Bulldogs.
The brothers, along with their cousin Liana Siale and an unknown male, swooped on the Purcell Road property about 10.30pm on January 19, 2018 in search of valuables, guns and cash to repay a debt allegedly owed by the couple's son.
The group lured the female victim, a registered dog breeder, outside telling her they had come to inspect the animals, before three of the men entered the house and proceeded to menace the male occupant.
Brandishing a pistol, the assailants demanded valuables, guns and money, kicking the male victim to the face, ribs and chest before fleeing with the goods and dogs in the female's car.
But they didn't get far, with police stopping them about 10.42pm on Discovery Drive, Willmot after the victims called 000.
Last Friday, Penrith District Court Judge Stephen Hanley labelled the incident "extremely frightening" saying it required condign punishment before refusing to hand Iaaonuu a community-based jail sentence.
The Crown could not prove Iaaonnu was aware of the presence of the gun. He did not enter the house and stayed outside with the female victim, who described him as "gentle" and appearing as if he didn't want to be there.
Charlie, who has been on remand since his arrest, is eligible for release on parole on July 18, 2021, while Iaaonuu, who was granted bail following the incident, is eligible for release on parole on September 26, 2021.
Liana is due to be sentenced today.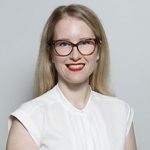 Alena Higgins is the Weekender's Senior News Reporter, primarily covering courts and Council issues.