A Judge has dismissed the appeals and upheld a decision to jail two men involved in the now infamous Penrith car park attack that left a young father fighting for life and another with facial injuries.
Blake and Mitchell Milgate, 23 and 20, will now serve 18 months with a 12-month non-parole period behind bars after Penrith District Court Judge Mark Buscombe refused to downgrade their penalty to a community-based jail sentence.
This afternoon he condemned their actions, saying he must impose a sentence that would "bring home" the message that alcohol-fuelled violence by young men will not be tolerated.
The pair, of Glenmore Park, are among five males who "stalked" and set upon Shannan Rushworth and Tyson Gampe in the early hours of February 3 in the Panthers McDonald's car park.
Mr Rushworth was left fighting for life and suffered bleeding to the brain when he was coward-punched and his head repeatedly stomped on as he lay unconscious on the ground.
Mr Gampe, who was also knocked to the ground before being kicked and stomped on, suffered non-life threatening facial injuries.
Blake and Mitchell, who are the first of the group to be sentenced, were jailed for 18 months with a 12-month non-parole period at Penrith Local Court on October 25, but were granted appeal bail the same day.
Their appeal this afternoon was anything but straightforward, after their new lawyer, Shayne Beckham, threw a curve ball, indicating he wanted to re-open the agreed facts.
He contended there were "glaring omissions" which went towards "provocation", "racial discrimination and vilification".
He also questioned the age of some of Mr Rushworth's injuries and sought an adjournment in order to cross-examine Crown witnesses and further investigate the alleged "irregularities".
However, Mr Beckham later abandoned this course after Judge Buscombe pointed out the men had ample opportunity to dispute the facts in the Local Court and drew Mr Beckham's attention to a determination in the Court of Criminal Appeal.
The pair are charged with one count each of 'affray' and 'assault occasioning actual bodily harm in company' relating to Mr Gampe.
Crown prosecutor Lisa Graham argued a full-time jail sentence was appropriate given the "severe nature of the assault".
"This is the type of matter that the community is thoroughly sick of," she said.
"This is a cowardly act," she added, saying they had "ample opportunity to stop", though she did highlight Mitchell's role in intervening and preventing his brother Wendell from continuing to stomp of Mr Gampe, who can be seen on CCTV footage lying in the foetal position.
The five men then flee the scene and fail to render any assistance, while off-duty nurses who witness the attack perform life-saving CPR on Mr Rushworth until paramedics arrive.
Judge Buscombe said despite Blake and Mitchell's relatively young age, despite their prior good character and the fact they were gainfully employed, he found there was no other penalty appropriate than full-time jail.
"It is a travesty that they have committed such serious offences," he said, however, he said the issue of genuine remorse appeared "somewhat murky now" given their lawyer's abandoned quest to re-open the facts.
Their co-accused and brother Wendell Milgate, 21, and St Claire's Byron Donovan, 20, have pleaded guilty to more serious charges relating to the assault of Mr Rushworth and will be sentenced at Penrith District Court in April.
The fifth co-accused, Dean Hooper, 23, will defend his single count of affray in February.
Blake and Mitchell are eligible for release on parole on November 28, 2020.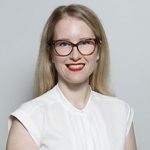 Alena Higgins is the Weekender's Senior News Reporter, primarily covering courts and Council issues.