It's been nearly two years since Transport Minister Andrew Constance introduced the "timetable that Sydney needed" but for western Sydney train commuters, the headache continues to worsen with poor on-time running, delays and growing frustrations.
Monday presented a familiar challenge for commuters with extensive delays during the afternoon peak, caused by signal problems at Werrington and Milsons Point.
As a result, many Western Line services were either delayed or cancelled as the network tried in vain to recover.
It comes as figures reveal that the monthly on-time running targets for Western Line services during peak periods haven't been met once this year.
Despite issuing five separate transport-related media releases in the past week, including excitedly announcing extra services for the T5 Cumberland line, Mr Constance wasn't keen on addressing the Western Line reliability issues when contacted by the Weekender this week.
Instead, he handballed the issue to Sydney Trains, which said an "increase in services and longer dwell times" had impacted peak punctuality.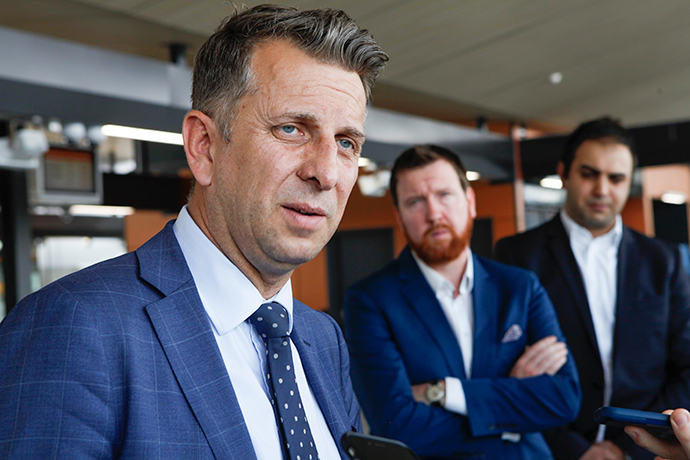 Shadow Minister for Transport, Chris Minns, said the reliability figures were appalling, claiming there has been a lack of focus and investment in the rail network.
"This is yet another appalling example of the lack of investment and focus on the existing rail network," Mr Minns said.
"The government cannot simply neglect those who rely on this important transport infrastructure.
"It simply does not meet the definition of functioning public transport to have a service that is late or does not arrive 20 per cent of the time."
Transport for NSW's publicly available train performance data shows that the on-time running target of 92 per cent has not been met once between July 2018 and October this year.
The average on-time running percentage during that period, excluding the current month, is 86.32 per cent with the lowest being 80.3 per cent in November last year and the highest being 90.7 per cent in September last year.
These figures only worsen when PM peak times are exclusively selected.
Some factors that impact a train's performance times include sick passengers, fatalities, delays, weather conditions, mechanical problems and anti-social behaviour.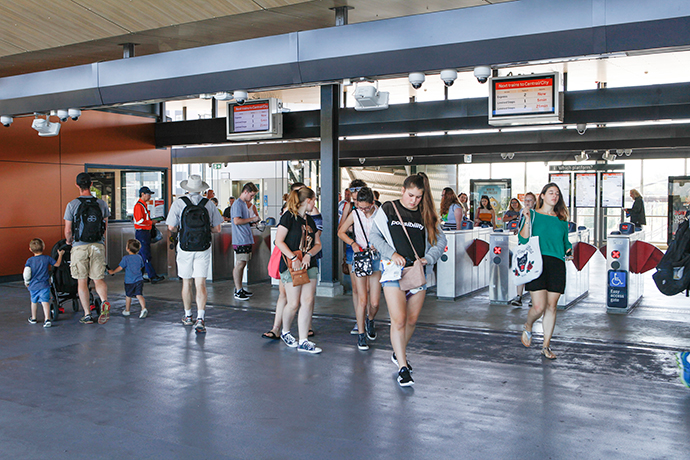 During these delays, timetable changes do occur, some skipping scheduled stops to help minimise the delay on services of which the majority rely on.
A spokesperson from Sydney Trains said there had been a massive increase in services stopping at Penrith, which contributed to punctuality targets not being met.
"The T1 Western Line is one of the busiest on the Sydney Trains network. Since November 2017, we have added hundreds of extra services to western Sydney, including a 20 per cent increase in trains stopping at Penrith," the spokesperson said.
"The increase in services and longer dwell times has impacted peak punctuality, however we are providing more frequent services and choice to customers than ever.
"Future stages of the More Trains, More Services Program will also address the need to add extra services on lines where demand continues to grow, like the T1 Western Line."
A commuter caught in the latest afternoon of chaos on Monday opted to delay her trip home due to safety concerns.
"I've actually been forced to make the decision to hang around in the city until I can get on a train and still be able to breathe," Kristina Wilson said on Twitter.
"It's not like I want to go home or anything! The amount of people on the last Penrith service was so unsafe!"
Performance data can be viewed on the Sydney Trains website.
A graduate of Western Sydney University, Nicola Barton is a news journalist with the Western Weekender, primarily covering crime and politics.