A slice of Penrith's culinary history has closed its doors after 33 years, but there's a reprieve coming for your tastebuds.
The Italian restaurant La Notte Uno is no more, but it'll be replaced with a new restaurant that wants to proudly feature Penrith's history.
Fanio Cuttonaro, son of the former La Notte Uno owner Tony, said his father has decided to retire after 50 years in hospitality.
The restaurant, which was very popular in the late '80s and early '90s, has now ceased trading and Mr Cuttonaro and his wife, Von, will be opening their new restaurant in mid-November once they complete renovations.
"We will have some Italian, but it will be more Mediterranean and be share food where you put everything in the middle of the table," Mr Cuttonaro said.
"Handmade pasta and pizza will feature along with craft beers and we want to use a lot of local people in the area like local brew houses."
Mr Cuttonaro revealed to the Weekender that the name of the restaurant will be 'Tins and Wood Hand Crafted', with some history behind the name.
"We are fortunate to be on the corner of Tindale and Woodriff Street, which are named after two very important people in Penrith's history who received the first acres in the area," Mr Cuttonaro said.
"Dad has done a lot and now passed this space onto the next generation, so we want to educate people to make them interested in the amazing history we have in this area."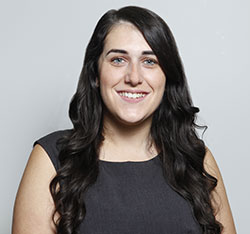 A graduate of Western Sydney University, Emily covers Local, State and Federal politics for the Weekender, as well as crime and general news.