A brazen Emu Plains jewellery thief responsible for three heists in as many weeks will learn his fate next month.
During the crime spree, Michael Abdul Elali, 34, targeted three separate stores walking away with more than $96,000 worth of loot.
About 2.30pm on Friday, August 9, Elali walked into Penrith's Captain Cash with his partner, opened a glass cabinet at the front of the store and proceeded to steal two trays of rings totalling $14,000.
Just over a week later on August 18, he was again captured on CCTV, this time inside York Jewellers, Penrith Westfield.
While his partner speaks to the shop assistant, Elali goes to the other side of the store and, using a lock pick, opens the glass cabinet before taking off with six engagement rings totalling a whopping $67,000.
When police executed a search warrant at his Argyle Place address several days later, Elali told them: "I'm so stupid. I did it for my kid."
He was granted bail and the next day, in a sign of apparent contrition, he attended Penrith Police Station and returned the York Jewellers' rings.
However his remorse was short lived.
Just a day later the serial shoplifter was back at it again, albeit further from home.
On August 24, Elali and an unknown male accomplice were captured at Zamel's, Warringah Mall.
While his accomplice distracted the shop assistance, Elali pounced, stealing two more rings worth $15,000 from an unlocked cabinet, putting them in his pockets before casually exiting the store.
Last Thursday, Elali appeared on screen at Penrith Local Court and entered pleas of guilty to all charges.
Magistrate Brian van Zuylen initially refused to adjourn the matter to allow for the preparation of a sentencing assessment report, arguing there were no other alternatives to full-time jail given Elali's 42-page criminal history and the fact he was on parole at the time.
However, Elali twisted his arm, telling His Honour he was trying to address his criminality and wanted to order a psych report.
"They keep throwing custodial sentences at me," he said.
"Not once have I had the chance to do any rehab."
His matter was adjourned to November 11 for sentence.
Bail was not applied for and was formally refused.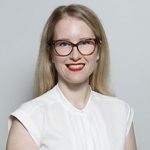 Alena Higgins is the Weekender's Senior News Reporter, primarily covering courts and Council issues.