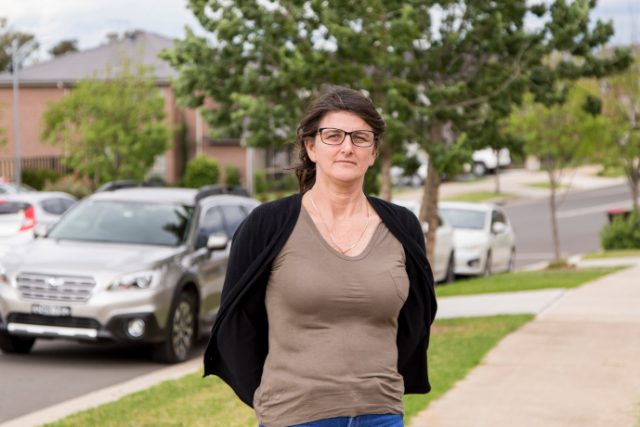 Motorists who use Caddens Road between Ulm Road and Hermitage Court will be forced to take alternative routes with the roadway set to be permanently closed next week.
On Friday, October 18, the section of road will be shut off to through traffic to comply with the Master Plan for the Caddens development area.
Direct resident access to properties at the location will be maintained, but all other motorists will be diverted onto Cadda Ridge Drive and O'Connell Lane.
Caddens resident Vicky Knott is bracing for an influx of traffic and expects it will only get worse when construction of the suburb's new shopping centre, Caddens Corner, is complete.
"The point is, all they're doing is making people do 'curvies', which means more fun for the young ones," she said of safety concerns along windy Cadda Ridge Drive.
"I just think it's going to get even more busy with the shopping centre – I'm looking forward to having the shopping centre, don't get me wrong – but I just think it will become a very, very, very busy road."
In May, Deputy Mayor Karen McKeown questioned the validity of pushing traffic into a highly populated residential area, suggesting Council upgrade Caddens Road to future-proof the area instead.
However, Penrith Council said the closure was planned as part of the original 2008 Master Plan and Cadda Ridge Drive and O'Connell Lane have been designed to accommodate a higher volume of traffic.
"Initially, temporary water-filled barriers will be established to close the road on Caddens Road and variable message signs will be placed on the eastern and western approaches on Caddens Road alerting/directing traffic," Council said in a public notice advertised in the Weekender.
"After this time, physical works will start in order to facilitate the permanent closure."
The closure will signal the second and final installment of the closure of Caddens Road.
In April 2017, Caddens Road between O'Connell Lane and Mariposa Circuit was closed to through traffic for the same purpose.
At the time, Council cited "existing safety problems" along Caddens Road including poor vertical alignment and sight distances at the crests as the reasons behind its closure in some sections.
Access for cyclists and pedestrians will be retained.