It took more than 30 years for St Clair's Karen Glynn and the love of her life, David Woolfenden, to finally set a wedding date.
Tragically, that wedding on Valentine's Day next year won't go ahead after Mr Woolfenden died of a sudden heart attack in July.
But thanks to a Celebrant and good friend, Ms Glynn still got to fulfil the couple's greatest wish.
Life Celebrant Lou Szymkow knew just how special the relationship between Ms Glynn and Mr Woolfenden was.
"I was a volunteer at Vinnies when I met them and found out that Dave was helping Karen care for her daughter, who was seriously ill and had quadriplegia," he said.
"Karen thought he was the cutest bloke she had ever seen, and he was smitten with her right from the start, totally devoted to her and her daughter."
After losing her daughter and her mother, the couple put off getting married until the time was right.
"Dave proposed early in their relationship but with caring for her daughter then dealing with grief, Karen wasn't in a position she felt she could go through a wedding ceremony where your life was meant to be full of joy," Mr Szymkow said.
"Many years later she finally agreed, and he was so excited he was finally to marry the love of his life. He called on my services and would call me about the most funny, trivial things in the lead-up."
Mr Woolfenden's tragic passing meant the wedding was off, but Mr Szymkow had a very special idea. He helped assist Ms Glynn finally speak her marriage vows at his funeral.
"She knew it was his greatest joy and wish in life to finally be married. He had patiently waited over 17 years for the right time," Mr Szymkow said.
"It was such a privilege and honour for me to stand by Karen's side to help fulfil Dave's wishes and unite them in spirit."
Ms Glynn continues to adjust to a world without the love of her life.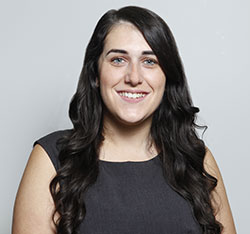 A graduate of Western Sydney University, Emily covers community news and entertainment for the Western Weekender.