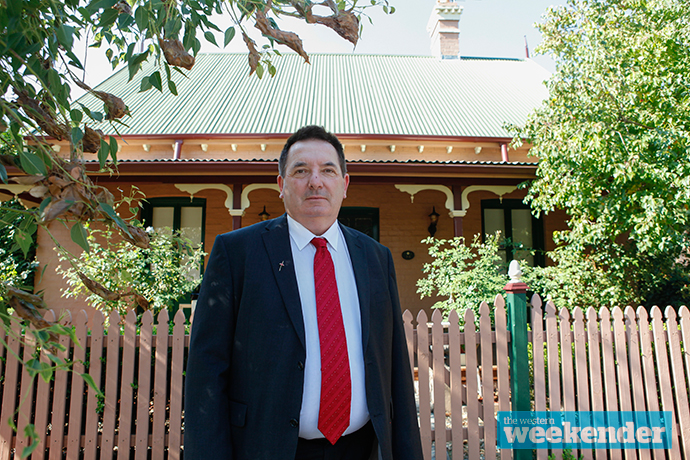 The Supreme Court has allowed an appeal of Penrith Councillor Marcus Cornish, setting aside an order of the Civil and Administrative Tribunal (NCAT) which suspended his pay for a period of three months.
Cr Cornish has been a councillor on Penrith City Council since 2012. In meetings on November 24, 2014 and December 8, 2014, the Council was debating whether to consent to a development application for a Muslim place of worship and community centre in Kemps Creek.
In both of these meetings, Cr Cornish asked questions of speakers who were in support of the application, questions deemed by the Mayor to be irrelevant, and was alleged to not have sat down when requested by the Mayor to do so.
A complaint about Cr Cornish's conduct at these meetings was referred to the Council's conduct reviewer. The reviewer found that Cr Cornish had breached the Council's Code of Conduct. The Council adopted the findings and resolved that Cr Cornish should publicly acknowledge the
findings, offer an unqualified apology, undertake not to make negative or derogatory comments and attend training within three months of the report.
Upon Cr Cornish's failure to comply with this resolution, the matter was referred to the Office of Local Government, which then lodged an application with NCAT. NCAT found that Cr Cornish had breached the Code by failing to comply with the resolution, and suspended his pay for three months. Cr Cornish appealed on the basis that the Council did not have the statutory power to impose the disciplinary sanctions, and that NCAT should have considered the reasonableness of the conduct underlying the breach of the Code, rather than only if the Code was breached.
In considering the statutory scheme, the Court found that there was a delineation between the power to censure given to councils, and the more expansive powers of the Departmental Chief Executive and NCAT.
The Council resolution purporting to exercise more expansive disciplinary powers was not authorised by the statute, and such powers could not be conferred by a code of conduct or a procedural code. As such, the resolution subjecting Cr Cornish to disciplinary measures was invalid.
Consequently, his failure to comply with such measures could not form the basis of suspension. In relation to the scope of NCAT's consideration, the Court found that the jurisdiction of NCAT allowed for the consideration of the underlying facts of the alleged breach. Such a view was supported by the language of the statutory scheme, past authority and the need for an opportunity for merits review in the investigation process.