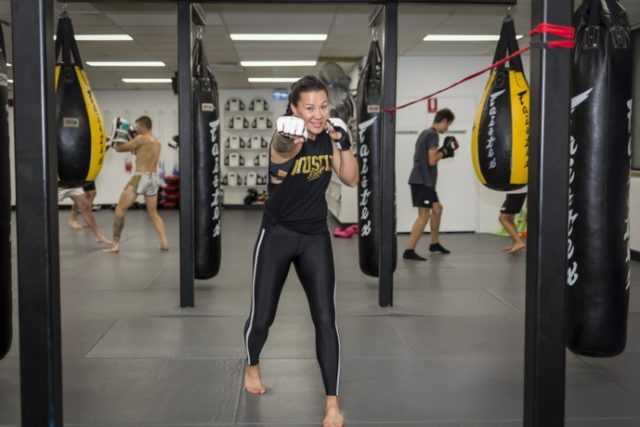 When the most dominant female fighter in the history of Mixed Martial Arts (MMA) switched from the UFC to a rival promotion earlier this month, local fighter Arlene Blencowe immediately had her in her sights.
Commonly known as "Cyborg", former UFC women's featherweight champion Cristiane Justino ended her long, decorated and controversial association with the UFC recently to sign a record-breaking contract with Bellator MMA.
The move will not only boost the popularity of Bellator around the world but will give fighters like Blencowe the chance to test their abilities against one of the best.
"I have worked with countless athletes over my 30-plus years of promoting combat sports, but there is no one quite like Cyborg," Bellator President, Scott Coker said.
"Cyborg is the most dominant female fighter in the history of the sport and she will be a perfect fit here at Bellator.
"Champion Julia Budd and the other women that make up the best female featherweight division in the world have eagerly awaited her arrival."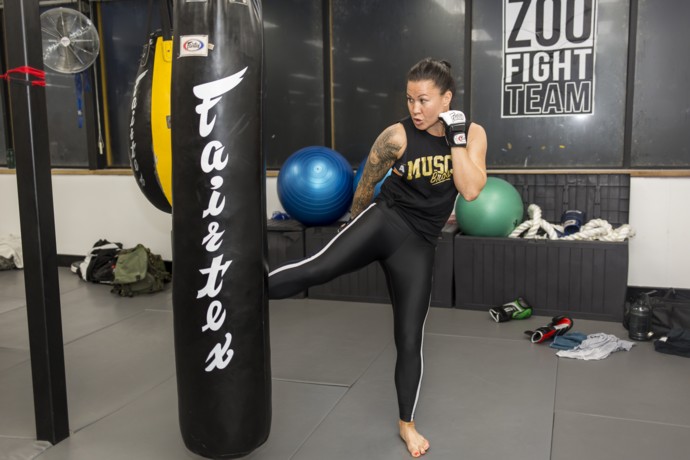 36-year-old Blencowe is one of those women desperate to go head-to-head with the famous Brazilian-American.
Speaking with the Weekender, the Jordan Springs resident said she's more than ready to take Cyborg on.
"Throughout my whole career everyone would ask me when I was going to fight Ronda Rousey but, for me, the only fight I ever wanted was against Cyborg," Blencowe said.
"I turned down a contract with the UFC to remain with Bellator.
"I would have only wanted to switch to the UFC to fight her and beat her, but I stayed loyal to Bellator and now she's come over to us."
Cyborg is currently ranked number two in the world behind fellow Brazilian Amanda Nunes, who handed Cyborg her first knockout loss in her MMA career late last year.
While Blencowe isn't far down the world rankings in fifth place, she knows a bout against Cyborg will be on the cards sometime in the next 12 months.
"A fight against Cyborg will happen, it will 100 per cent happen – it's just a matter of time," Blencowe said.
"I know it will be the hardest fight camp of my career, but I think I'm ready for it. I think I have what it takes to beat her and I won't back down."
With a fresh outlook on life and an experienced team around her, the local mum is in the best shape of her career both physically and mentally. She's determined more than ever to take on one of the world's best.
"I feel like I'm in a really good position at the moment, I'm in the right place in life," Blencowe said.
"By this time next year I would have already fought Cyborg and I'll already be world champion."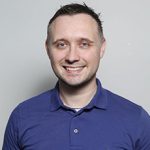 Nathan Taylor is the Weekender's Deputy Editor and Senior Sports Writer. He also compiles the weekly Chatter on the Box TV column. Nathan is an award-winning journalist, who has worked at the Weekender for nearly a decade.