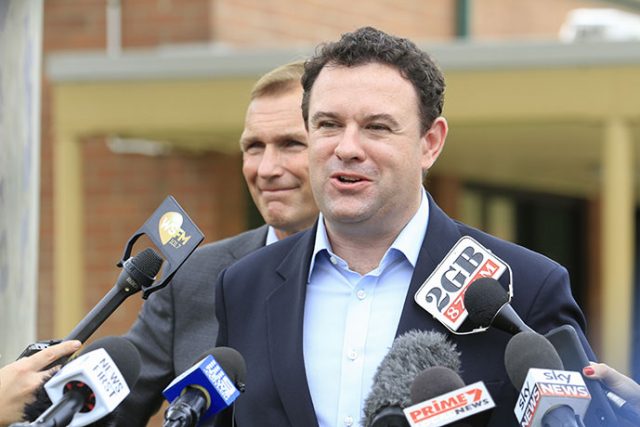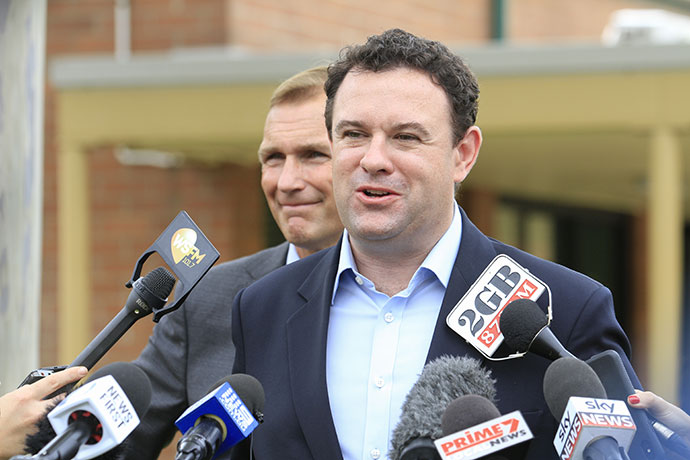 An angry Penrith MP Stuart Ayres has labelled Labor's claims over asbestos in schools a "scare campaign" and says any suggestion safety is at risk is "misleading".
As reported earlier today, Labor wants more transparency over asbestos in schools after it was revealed 36 local public schools have been identified as having traces of asbestos, potentially putting children at risk if disturbed.
Member for Londonderry Prue Car and Labor leader Jodi McKay visited the area yesterday to discuss their concerns.
But Mr Ayres is having none of it.
"It is disappointing, but sadly predictable that in the absence of any real policy agenda, the Member for Londonderry has resorted to a blatant scare-campaign on parents in the Penrith region," Mr Ayres said this afternoon.
"It is clear that research is not the Member for Londonderry's strength. Asbestos containing material was a commonly used material in most Australian buildings between the 1940s and the 1980s, which is why it is present today in schools, offices, grandstands and even Parliament House. When asbestos is properly managed it does not pose a risk to human safety. To suggest that schools are unsafe is misleading and deliberately deceitful."
Mr Ayres said the Department of Education has a rigorous system in place when it comes to the management of asbestos in schools.
"When there is any suspicion of airborne asbestos, immediate action is undertaken to ensure there is no risk to teachers and students. I will also remind the Member that in most cases, it is safer to leave non-airborne asbestos contained and sealed. This is consistent with guidelines administered by NSW Health and Safe Work NSW," he said.
"The Department of Education's Asbestos Register identifies and assists school communities and contractors carrying out works on the NSW Government's record investment into school upgrades. The very existence of this register is an example of transparent information sharing between school communities and the NSW Government.
"Of course none of this work could happen under Labor. Their financial mismanagement and woeful neglect of NSW resulted in an unprecedented backlog that is being addressed by the Coalition.
"Blatant scare tactics did not occur when Jihad Dib – a genuine and passionate education spokesperson – was the Shadow Minister for Education."