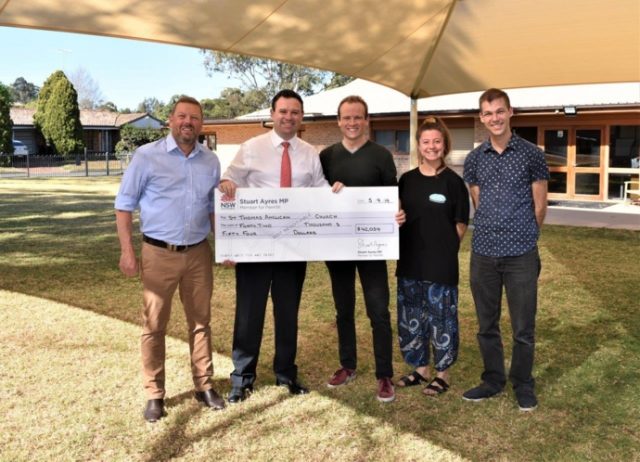 Penrith MP Stuart Ayres today announced that four local projects have been selected to receive a share of $321,721 through the NSW Government's My Community Project funding program.
"Our strong management of the NSW economy generates funds that enable us to reinvest back into local communities through improved facilities and amenity," Mr Ayres said.
"This program put the decision making in the hands of local residents and they have chosen which projects they wanted to see delivered for our local community.
"I look forward to seeing the positive outcomes that these projects will offer to people across the Penrith electorate."
The My Community Project is made possible by the NSW Generations Fund to help improve the well-being of the people and communities.
Successful projects include:
• The Rotary Club of Lower Blue Mountains – Shelter, improved access and refurbishment for Whitton Park, Glenbrook,
• St Thomas Anglican Church Cranebrook – Tree removal and construction of an awning, new bench tops and new BBQ facilities,
• Lapstone Public School – Spectator shade shelter for the school's multipurpose court,
• Blue Mountains City Council – Footpath connection from Glenbrook Village to Wilson Way, Blaxland.
"This is a great win for the Penrith electorate. I'd like to thank all the community groups that participated in the program and advocated passionately for their local projects," Mr Ayres said.
"While the NSW Government is getting on with delivering major infrastructure projects, we also understand the importance of local community projects to improve our local facilities."