Based on the book by Jackie French, 'Hitler's Daughter' is a multi-award winning, 60-minute theatre work for 10-17-year-olds that poses powerful questions about society's prejudices in a fresh, compelling light.
Today, in an age of fake news and fact manipulation, extreme ideologies and rising nationalism, there has never been a more important and relevant time to present this work. 'Hitler's Daughter' asks its young audiences to question the reality of truth, and notions of personal responsibility and prejudice.
It tells the story through the eyes of four Australian children Mark, Ben, Anna and Tracey. As the friends wait for the school bus in country Australia one rainy morning, Anna begins to tell the tale of Heidi, daughter of the most hated man in history. As Mark becomes engrossed in Anna's story, the play switches between 1940s Nazi Germany and contemporary Australia.
After the play, the audience is left with the lingering question; did Hitler's daughter really exist?
'Hitler's Daughter' will be on at The Joan in Penrith on Friday, August 30 at 7.30pm. Tickets are from $20. To book or for more information, call 4723 7600 or visit www.thejoan.com.au.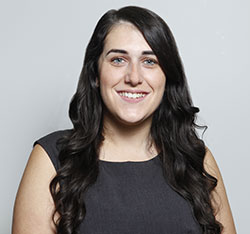 A graduate of Western Sydney University, Emily covers community news and entertainment for the Western Weekender.