A man busted with guns and ammunition has been jailed for a minimum of three years and nine months.
Matthew Sale, 28, faced Penrith District Court last Friday charged with 'possess shortened firearm' and 'possess unathorised pistol'.
The court heard Sale was subject to a special firearms prohibition order, preventing him from holding any firearm, legal or otherwise.
Despite this, police found the guns along with ammunition in a luggage bag while executing a search warrant on his property pursuant to the firearms order on July 5, 2016.
The court heard police uncovered more than $6,000 in cash stashed in a shoe box in his bedroom, and during a search of the perimeter of the property, spied the bag which had been thrown over the fence into his neighbour's yard.
Inside the bag, police located the guns, one of which was loaded, along with 12 cartridges. Another 18 cartridges were found in the laundry.
The offender's fingerprints were later lifted from the plastic bag containing the shot gun cartridges.
He pleaded guilty to the charges in the weeks leading up to his trial, the court heard, and was given a 15 per cent discount for his guilty pleas.
The court heard Sale was a heavy alcohol and cocaine user and claimed he had the weapons for his protection.
He contended cocaine made him "paranoid" when he was coming down from the drug and always thought people were out to get him.
But Acting Judge Rodney Madgwick said illegal weapons don't just fall into the hands of innocent people.
"The fact is, illegal firearms of this kind are only obtainable from criminal sources and only obtained by people who have earned the trust of those dealing in those weapons," he said.
The court heard Sale had not be in trouble since serving time for 'robbery armed with an offensive weapon' in his early adulthood, but Acting Judge Madgwick said "it may be derived that this was as much due to good luck as good management".
He was sentenced to an aggregate term of five years with a three-year, nine-month non-parole period.
He has been on remand since his arrest on July 5, 2016 making him eligible for release on parole on April 24, 2020.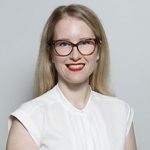 Alena Higgins is the Weekender's Senior News Reporter, primarily covering courts and Council issues.