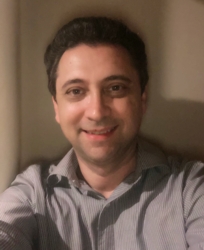 You can read our preview of Panthers v Sharks here, but here's Peter Lang's look at the rest of an exciting Round 21…
North Queensland Cowboys v Brisbane Broncos
Only a few years ago this game was one of the hottest tickets in town, now it's a mid-card event at best. Not if you're a supporter of either side of course, but in 2019 both sides have been good at times and awful at others. You really get the feeling that only the Broncos are a realistic chance of making the finals this year and if they are to do so, this is a game they must win. They have some of the youngest but best forwards in the game and their backline can really cause some damage when it clicks. The Cowboys on the other hand, are just not a very exciting side to watch anymore. Enough said. TIP: BRONCOS
New Zealand Warriors v Manly-Warringah Sea Eagles
By the look of things the Warriors would benefit by having their coach Stephen Kearney lace up the boots and run out with the team as captain-coach. He shows more passion and aggression in his halftime sprays than the Vodafone boys do on the field at the moment. One thing is certain in this game, if the Warriors turn up half-arsed they will be 'schooled' by a Manly side which is just starting to flex its premiership muscle. Sea-Eagles coach Des Hasler has his side flying high at the moment and more Importantly peaking at the right time. While this one won't be a walk in the park for Manly, if they keep their heads and continue to play as they have, they'll be tough to beat. TIP: SEA EAGLES
St George-Illawarra Dragons v Gold Coast Titans
The Titans were an abomination of nature against the Roosters last Sunday and look like they've totally lost the plot. One thing is certain, they are definitely not a cohesive unit and they are not playing for themselves, let alone for each other. The Dragons have been disappointing this year no doubt but at least they look like they are trying hard and want to win each game. I honestly can't see the Gold Coast improving enough to beat St George-Illawarra despite both sides being out of the finals race for 2019. I actually think the Dragons will win by a fair margin. TIP: DRAGONS
Parramatta Eels v Newcastle Knights
As Nathan Brown goes from being a 'Coach of the Year' candidate to a 'Dead Man Walking' in the space of six weeks, let's not overlook the remarkable job Eels coach Brad Arthur has done this season, turning around the fortunes of a team from wooden spooners in 2018 into a genuine premiership contender. Ok well, maybe not a 'contender' but a bloody good football side nonetheless. What has all this got to do with this particular match you might ask? Well nothing, except we all know the Eels are going to win so I thought I'd just take a different approach with this preview. Reverting stuff hey? TIP: EELS
Canterbury-Bankstown Bulldogs v Wests Tigers
The Dogs recorded a solid victory against the Panthers last week in what was regarded as a huge upset. Not sure if it was that 'huge' as the boys from Belmore having been playing some good football of late and it won't be the last decent scalp they pick up before the end of the season. Problem is I can't see them doing it two weeks in a row. The Tigers are finally finding some form and they won't take the Doggies lightly, especially in light of Canterbury's recent results. If they do, they will lose – simple as that! PS: DWZ has lost the P.L.O.T if he thinks the Dogs will make the finals this year. TIP: TIGERS
Canberra Raiders vs Sydney Roosters
To me this is the game of the round. Yes folks, roll up, roll up and see Sticky's men go up against a deadly, fighting Rooster in an effort to show the rugby league world that there are more than two teams which can win the competition. It's true the Raiders have been impressive of late and have taken down some good sides along the way. The Chooks however are on a different level and (insert cliche' here) they will be the Green Machine's toughest test in months. A win here for Canberra will announce them as a real premiership contender instead of…dare I say it…a pretender. TIP: ROOSTERS
South Sydney Rabbitohs v Melbourne Storm
Despite some indifferent performances of late and a loss to the Sharks last weekend, the Bunnies are still in a strong position to make the Top 4 spot and earn a valuable 'two bites of the cherry' come finals time. Rabbitohs coach Wayne 'The Wiley Fox' Bennett has been in this position so many times that he knows how to prepare his side in the run home to the finals. Their opposition coach Craig 'I don't need a defibrillator' Bellamy is no slouch himself in the coaching department. In fact the Storm are so far ahead of the rest of the pack that it almost looks like a one-horse race for the Premiership this year. Let's see if South Sydney can make a game of it. TIP: STORM
Rumours of the Week
* There are more than a few coaches waiting in the wings to pounce if the North Queensland Cowboys decide to part ways with coach Paul Green in 2020. Once considered as safe as a bank, Green's stocks have fallen rapidly over the last two years and another poor start next year, could see him as the first coach sacked in 2020.
* The talk is getting louder that prized Broncos recruit Jack Bird may not survive the cull and be at Brisbane in 2020. Unfortunately there are not too many NRL clubs lining up to take him either, not at the wage he's on anyway.
* Rumours suggesting Kevin Walters won't coach the Maroons next year are way off the mark, unless of course he gets a fulltime NRL club coaching gig beforehand. Now which club could need a new coach next season? Hmmm.
Rumours from the web: Here are some rugby league rumours doing the rounds on social media.
* Controversial Cronulla prop Andrew Fifita has been told he won't be at the club next year.
* The Eels are considering making a late play for Manly hooker Api Koroisau
* Knights defector Jesse Ramien is being linked to the Roosters next season.