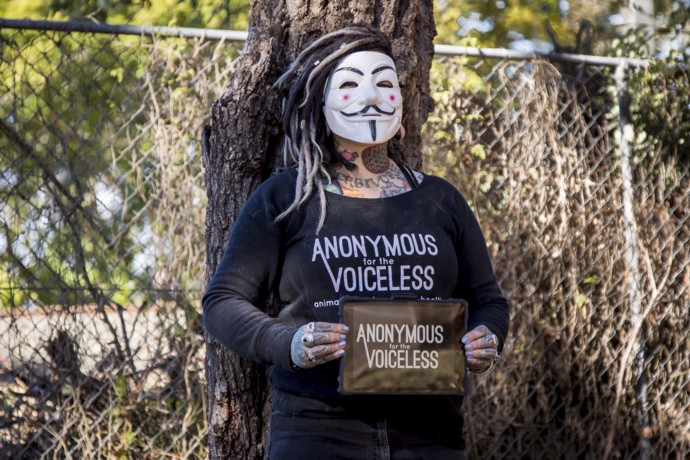 Tough restrictions imposed on protests organised by vegan groups won't stop long-time animal activist Natasha Anderson from being heard.
The 37-year-old from Emu Heights, who has been a vegan for 28 years, is the organiser for Anonymous for the Voiceless Penrith and has participated in many protests and performances in the Sydney CBD.
She believes more people in the west need to be exposed to the "truth".
"In the city people are so much more aware, there are protests all the time, I think it's important that people out here are getting exposed too but also can be a part of it," she said.
"So we just want to spread the truth and show people what actually happens in animal agriculture so they have a choice to see if they want to be a participant in that. People just don't realise what's really going on."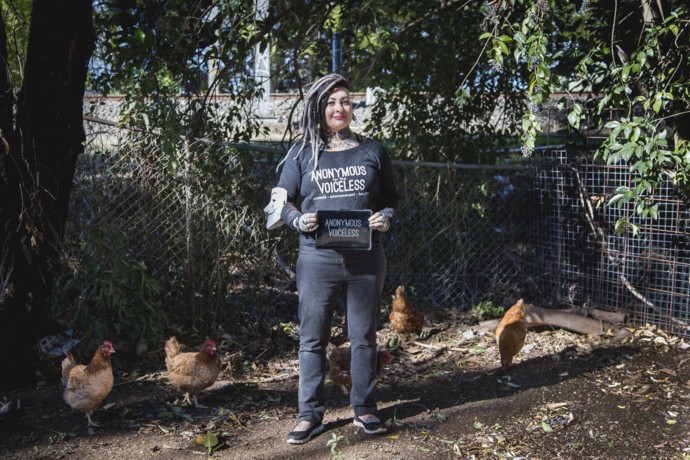 Their 'cube of truth' protests include wearing TV screens that portray Australian footage of the agriculture industry and how animals are slaughtered. Emotional songs play in the background as they stand in silence wearing masks.
Whilst veganism is becoming more common and accepted in society, Penrith City Council has sent a clear message to the group, imposing strict requirements for their performances in the local area.
This includes blurring video content without sound, working within a cordoned off area with signs that read 'graphic content', and notifying the police in advance.
The group, which has about 50 local members, must also ensure the public can take alternate paths so they don't have to walk past the demonstration and that it is held in a place that won't impact local businesses at a time that is not school holidays, weekends, lunch time or any peak time in the day.
"Conditions reflect the ability for all users to access alternate paths of travel should they choose not to walk past or participate in the demonstration, ensuring they are not forcibly subjected to graphic images and/or demonstrations they would otherwise be free to choose their participation in," a Council spokesperson said.
Ms Anderson said the restrictions make it impossible to perform locally, so they are joining forces with Blue Mountains activist group, Action for Animals.
A graduate of Western Sydney University, Nicola Barton is a news journalist with the Western Weekender, primarily covering crime and politics.