A truckie who caused traffic chaos when he ignored load limit warning signs and tried to drive his massive rig up Old Bathurst Road near Emu Heights has been slapped with a $2,000 fine.
The winding road that leads to East Blaxland was closed in a westerly direction for more than two hours during Monday morning peak hour on May 20, after the Kenworth semi trailer Kulvinder Singh was driving jackknifed and became stuck on a hair pin bend about 7.45am.
A heavy vehicle tow was required to dislodge the truck, which was then reversed back down the range blocking traffic in both directions.
The 29-year-old Kings Park resident told Penrith Local Court on Thursday he made a wrong turn after dropping off his load in Emu Heights and was attempting to get back onto the M4 without a GPS.
The court heard he travelled past at least two warning signs stating 'Old Bathurst Road between Gosling Street and Binya Street was not suitable for trucks, buses, caravans or trailers over 7.5m or 3.5 tonnes'.
Despite this he pushed on, with the combined total of his truck, trailer and the empty shipping container he was towing weighting in at 16.2 tonnes and measuring more than 12 meters in length.
Singh told the court he attempted to turn back after noticing the second warning sign, but was unable to due to heavy traffic.
Magistrate Brian van Zuylen labelled that a "pretty unsatisfactory explanation".
"This was a terrible decision by you," he scolded.
"I mean, who expects [to find] a 16-tonne truck there?" he said of the danger to unsuspecting drivers that morning.
The maximum penalty for 'failing to comply with a notice displaying mass requirements' is $3,300.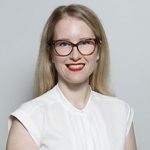 Alena Higgins is the Weekender's Senior News Reporter, primarily covering courts and Council issues.