The Reserve Bank of Australia (RBA) has cut the official cash rate to 1.0 per cent – its second interest rate cut in as many months.
Its the first time the RBA has cut rates in two consecutive months in almost a decade.
Graham Cooke, insights manager at Finder, said last month's cut – the first change to the cash rate in almost three years – was perhaps too small to make the desired impact.
"The objective is to lower unemployment, boost wage growth and push inflation back to target. It's clear that one cut isn't enough," he said.
"Frankly, two cuts might not be either, but it's a step in the right direction and it's great news for homeowners. It's two down and maybe one or two more to go."
On an average mortgage, if your bank passes on both rate cuts in full – that is a 50 basis point reduction – you could be saving almost $42,000 over 30-years.
Jacqueline Dearle of Mortgage Choice Limited predicted the cut and said, should they be passed on, they'll give the property market a nudge in the right direction.
"[A cut will be] great for first home buyers and property investors but the fall in official interest rates will not be so welcome to those Australians with cash savings in the banks, who may see their returns diminish if the banks trim back their rates further from the current average rate of 1.4 per cent," Dearle said.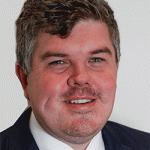 Troy Dodds is the Weekender's Managing Editor and Senior Writer. He has more than 15 years experience as a journalist, working with some of Australia's leading media organisations.