Penrith has beat out one of the world's most vibrant cities, Sao Paulo in Brazil, to host the upcoming IBSA 2019 Goalball Youth World Championships.
Beginning on August 5 and running until August 9, the Goalball Youth World Championships will see teams from all over the planet descend on the Penrith Valley Regional Sports Centre in Cambridge Park.
Created in 1946 after World War II, goalball is a team sport played competitively by athletes with vision impairment.
Described as the opposite to dodgeball, three vision impaired players on each team use their entire body to block a 1.25kg audible ball from making it into their team's goal, which is 1.3m in height and spans the entirety of the back court.
Players must react instantly to the sound of the bells inside the ball, which help the players distinguish where the opposition have thrown it from. On average a game of goalball lasts around 50 minutes.
Tournament Director and former Australian goalball coach, Murray Elbourn, said Penrith was chosen to host the Championships because it had the "perfect" venue.
"Penrith Valley Regional Sports Centre is the perfect venue for goalball because it has three separated court areas," he said.
"Goalball is similar to tennis, you need to be quiet during play, so we couldn't use a venue that has courts side by side."
Another reason Australia was selected was because of its popularity in schools across the state. 4500 students in NSW, including 30 schools in the Penrith area, participate in goalball using a blindfold.
"Australia are not only the defending Youth World Champions but NSW has the largest schools program for goalball in the world," Elbourn said.
"This is the first time goalball has held a Youth World Championships in Australia, the previous one was held in Budapest in 2017."
Participants are aged between 14 and 19-years-old, with countries including Brazil, Korea, Thailand, Germany, United Kingdom, Poland and Sweden taking part.
Spectators are encouraged to attend the games, with entry as little as $2.
"We're really encouraging people to come along and join our big contingent of schools that will be there to watch also," Elbourn said.
"The Opening Ceremony will be held at 9.30am on August 5 before our Australian girls take on Brazil at 11am. The Australian boys team will battle Korea at 12.15pm."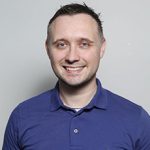 Nathan Taylor is the Weekender's Deputy Editor and Senior Sports Writer. He also compiles the weekly Chatter on the Box TV column. Nathan is an award-winning journalist, who has worked at the Weekender for nearly a decade.