It's hailed as one of the greatest Broadway musicals of all time, and now 'West Side Story' is back in Sydney.
After touring Europe, the show is coming directly to Australia with a local resident playing one of the lead roles.
Noah Mullins, from Leonay, has grown up around musical theatre and has made his professional debut in the production playing 'Riff'.
"I grew up watching my Mum and Dad play characters like Velma and Billy in 'Chicago' but my parents got me into musical theatre when I was four-years-old," Noah said.
"My Mum was choreographing a Christmas special back in Penrith and they made me a character in the show because I knew the songs and dances better than all the other kids."
Noah told the Weekender he never thought he would get to be a part of the modern re-telling of 'Romeo and Juliet' but was honoured to achieve his role.
"I agreed I'd go for the exposure and learning experience I would get from the audition, but I thought I was way too young to play anyone in 'West Side Story'," he said.
"I love being in this production because it's so rare to have the honour to play one of the most iconic characters ever written for musical theatre, that also sings, dances, and acts at such a young age."
While Noah has loved touring the world, he is excited to be performing at home in an iconic venue.
"Being able to travel and do my dream job still blows my mind but going to Berlin was unforgettable," Noah said.
"Performing in the Sydney Opera House has been a dream of mine since I was a little kid and having my friends and family there with me will make for a very special experience."
Audiences should expect a night filled with emotions as the production takes them on a journey earning the show praise.
"'West Side Story' is a work that educates ignorance and fights for a better future and it will be played all over the world until these issues are solved," Noah said.
"This production of 'West Side Story' is unlike any other and, a result of this, the themes and imagery of the show are more impactful."
'West Side Story' will be on at the Sydney Opera House from August 16 to October 6. Tickets are from $49.90. To book or for more information, call 1300 723 038 or visit www.westsidestory.com.au.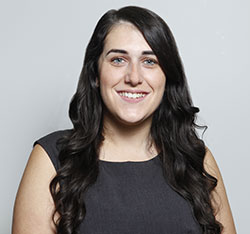 A graduate of Western Sydney University, Emily covers community news and entertainment for the Western Weekender.