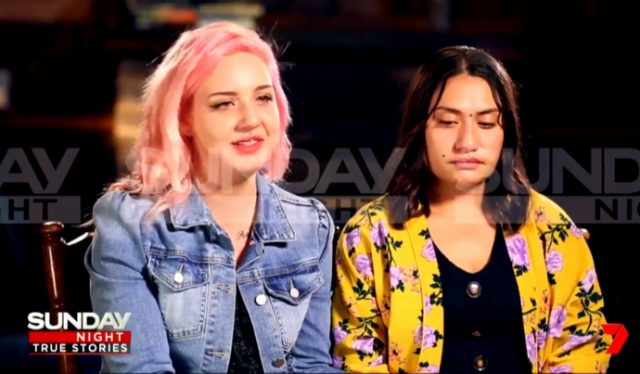 Friends of the woman killed in a horror crash at Berskshire Park earlier this year have spoken about the tragedy and its shocking aftermath.
21-year-old Shania McNeill died in the highly publicised Berkshire Park crash in April, which injured her two passengers – 23-year-old Hazel Wildman and 20-year-old Faeda Hunter
Dennis Sales and Ken Morrow were also seriously injured in the crash when the car being driven by Ms McNeill swerved towards them, allegedly as part of a game of 'chicken'.
Snapchat videos later revealed that Ms McNeill and her friends were filming their reckless driving, including in the moments leading up to the crash.
"I [remember] pretty much everything. Sometimes I can't sleep at night because when I close my eyes I think of the impact," Ms Wildman told Channel Seven's 'Sunday Night'.
"I remember everything."
#SN7 Drink driving whilst playing chicken and #snapchat filming = having fun?!! So angry watching this 😡

— ✨Alexandra Popovic✨ (@VIPVirtualSols) June 16, 2019
Ms Wildman said Ms McNeill was "very caring".
"She was one-of-a-kind woman. She was very loving, very caring, very funny," she said.
"She brought light to the room as soon as she walked in."
Ms Hunter confirmed she was filming Ms McNeill as she was driving onto the wrong side of the road, narrowly avoiding crashing into other vehicles.
"We thought it was just going to be a fun night but things changed very quickly and drastically," she told 'Sunday Night'.
Ms Wildman added: "I just remember swerving towards cars… lots of cars."
How can these girls justify their actions by saying there was nothing they could do to stop her. They were filming it they were encouraging her. #sundaynight

— mel (@itsmel2001) June 16, 2019
Ms Wildman and Ms Hunter addressed the controversy that erupted after the accident, when it emerged they had uploaded Snapchat photos in hospital after the crash.
"When the selfie was posted in the hospital we were not aware of the condition of Shania," Ms Hunter said.
Ms Wildman, who posted the photo, said it was designed to be an update for friends who had been messaging the pair.
"I thought Shania was still with us at the time," she said.
"I even sent it off to her Snapchat. She never opened it though.
"After having a few drinks and that, you don't think straight."
A fundraiser for Dennis Sales and Ken Morrow, who continue to recover from their injuries, is being held this Saturday night at Penrith Paceway.
Mr Sales told 'Sunday Night' the loss of Ms McNeill was "senseless".
"I saw those horrific videos and it made me a little bit sick. I'm not blaming anyone but it's definitely senseless."
"There's been a young life lost. Noone likes that. I don't blame her family, I think they are trying to make sense of it."
Ms Wildman and Ms Hunter said they would like to meet Mr Sales and Mr Morrow in the future.
"From the bottom of our hearts we are so, so sorry," Ms Wildman said.
I wasn't going to watch this, but I'm watching it for the poor victims. Ken and Dennis are so very lucky 🙏 @SundayNightOn7 @alextcullen #SN7

— Christine McDonald (@Clubby_R8) June 16, 2019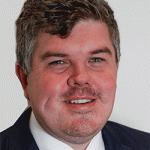 Troy Dodds is the Weekender's Managing Editor and Senior Writer. He has more than 15 years experience as a journalist, working with some of Australia's leading media organisations.