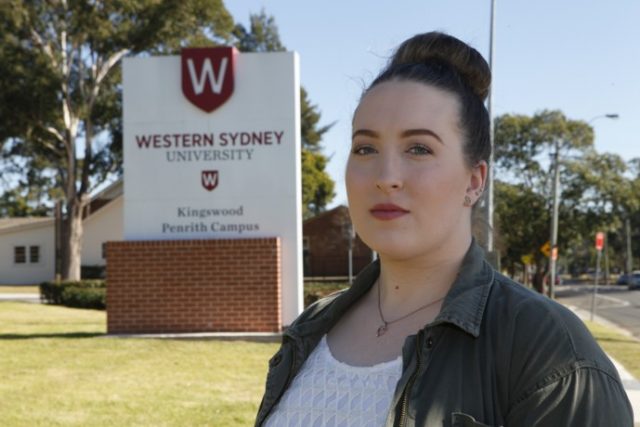 For most higher education seekers, the process is simple. Pick a profession, enrol in a degree and worry about the debt later.
But now, with the HECS-HELP repayments threshold dropping for the second time in two years, students may have to pay back their loan a lot sooner than predicted.
From Monday, July 1 anyone earning between $45,881 and $51,957 before tax must pay back one per cent of their income.
This increases by one per cent per income bracket, capped at 10 per cent for those earning over $131,989 annually.
While one per cent of your earnings may seem like an insignificant amount, for casual, part-time, and entry level workers or even for those who are yet to graduate, the prospect of repaying the loan much sooner could have a bigger impact than many think.
For Penrith resident and nursing student Kaitlyn Hooker, juggling full-time study with her part-time job and unpaid placements means she is unable to have a consistent income flow.
Yet even though she has not yet graduated, she will have to start repaying her debt come the new financial year under the new rules.
"I can go for six weeks at a time on placement without pay so getting taxed more now to pay back my HECS earlier, when I'm still studying to get into the profession, is just ridiculous," she said.
In the 2017/18 financial year, the threshold sat at $55,814 and lowered to $51,957 in 2018/19.
"If anything the threshold should be raised higher, especially with the prices of homes. Now this will make buying your own home even more difficult," Ms Hooker said.
"It's just making the rich people richer and the poor poorer, it's not fair."
A spokesperson for the Australian Department of Education defended the threshold lowering, highlighting the fact that the loans are interest-free.
"Reducing the minimum HELP repayment threshold helps to ensure the long-term sustainability of Australia's income-contingent loan system and to allow all Australians to access higher education without the burden of upfront fees," the spokesperson said.
"The minimum threshold is well above the minimum wage, with indexation aligned to the Consumer Price Index."
A graduate of Western Sydney University, Nicola Barton is a news journalist with the Western Weekender, primarily covering crime and politics.