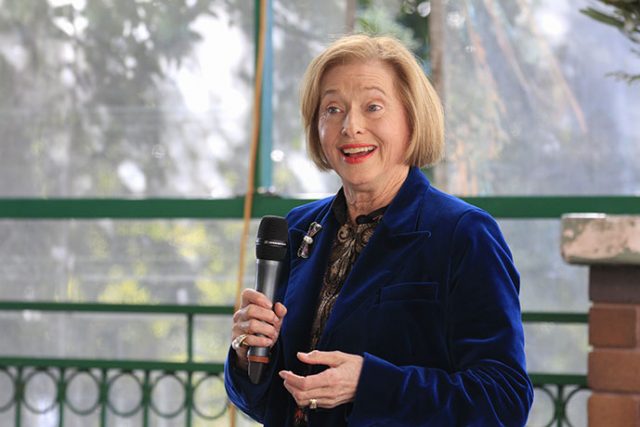 Legendary trainer Gai Waterhouse has shown her support for the Great Walk Foundation at a special fundraising luncheon held in Penrith.
The foundation is a local charity run by local businessmen that has raised over $1.2 million in the last 12 years to help organisations in the area.
Host of last Thursday's luncheon at the Aussie Arms, Troy Kennedy, said many people turned out to meet racing royalty.
"The McCoy family, who own the Australian Arms Hotel, are personal friends so asked her out and hosted the event where well-known people and businesses from Penrith bought tables to attend," he said.
"Gai was joined by her husband Rob Waterhouse, trainer Adrian Bott and Neil Paine, who is a retired jockey and their stable foreman.
"They even had the Melbourne Cup that she won in 2013, which was a great addition to the day."
Mr Kennedy said the whole event was a success.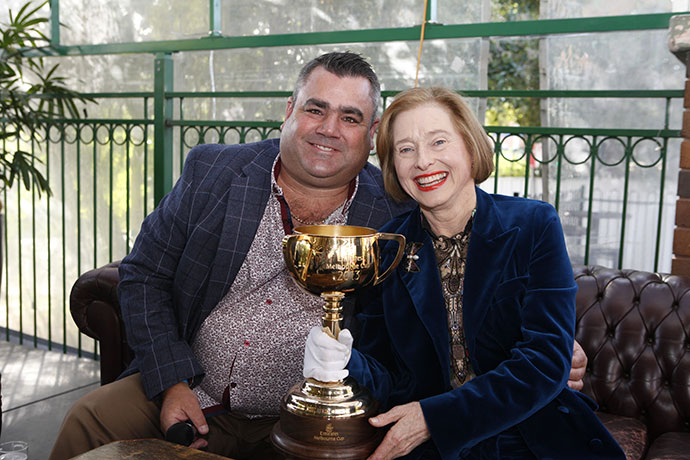 "Gai mingled with everyone and there was about 120 people who had a great afternoon for an amazing charity," Mr Kennedy said.
"We ended up raising over $20,000 which is very typical of the generosity of the people in Penrith.''
The luncheon was held in the lead-up to the main event where people walk from Bathurst to Blaxland every year.
"It takes them five days and they stop along the way. People can donate and follow walkers on their journey via the website," Mr Kennedy said.
"Every cent goes towards helping organisations in the local area. In the past they have helped the Neonatal Unit at Nepean Hospital, purchased vans for the Community Transport Program and chairs for the Cancer Clinic."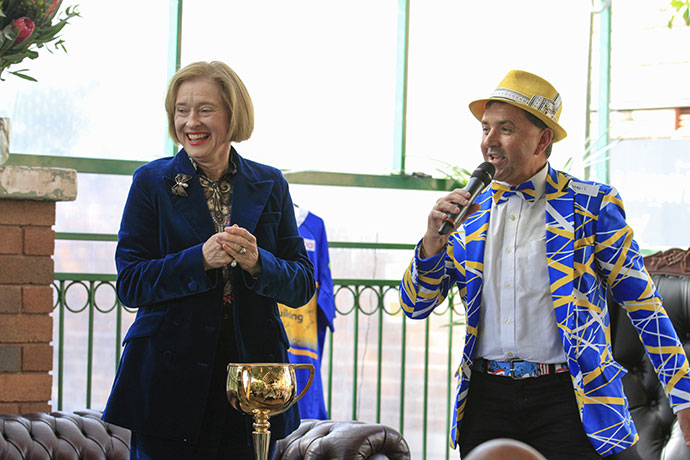 Mr Kennedy thanked the businesses who contributed to the luncheon, including: Cellarbrations Kingswood Park, Hix Group, PowerSmart Electrical, Nepean Business Network, Full Spectrum Services, Whispering Pines Farm, Pinnacle Taxation, Sinclair Hyundai, AHG Group, Australian Arms Hotel, Bank Of Queensland Penrith, Aussie Home loans Penrith, Nepean News, Penrith Air, KSR Smash Repairs, Knickerbocker Hotel Bathurst, Sydney Helicopters, Freeburn Surveyors, Odonovan Holdings
and Penrith Party Hire.
The Great Walk will take place from Tuesday, May 21 to Saturday, May 25. To learn more or to donate, visit www.greatwalkfoundation.com.au.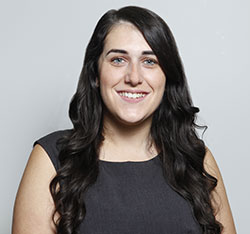 A graduate of Western Sydney University, Emily covers community news and entertainment for the Western Weekender.