There are people all over western Sydney who struggle each day to put food on their tables, but a local charity is aiming to ensure less people go hungry.
Christ Mission Possible save over 60 tonnes of food that would go into landfill or waste each week to help reach over 15,000 people with their Free Food Shops.
Warehouse Manager David Collins organises to get food picked up and transported to multiple locations in the community.
"All the food is donated, so we have built relationships with manufacturers and places that we get the food from. Our trucks are always out picking up stuff to fuel the shops we run," Mr Collins said.
"We've got a lot of dry goods, fruit and vegetables, milk and bread… we try to get a variety of stock, so if someone was to walk in and needed food for a day or so they could put something together."
The events can help on average between 120 to 150 people each day from all walks of life.
"We serve old age pensioners, young families… we don't just service people who are homeless, we service people who need food in our local community," Mr Collins said.
"I know sometimes it's hard and can be embarrassing but as the saying goes 'pride won't put food on the table', so we try to make things as comfortable as possible and don't put too many hurdles in front of people who are already in a tough spot."
Mr Collins encouraged anyone who needs help to visit one of the Free Food Shops.
"A lot of volunteers make it all as welcoming, accessible and inviting as they can. If there are people who are struggling in the community for food then we encourage you to come down," he said.
To find a Free Food Shop, visit www.cmp.org.au.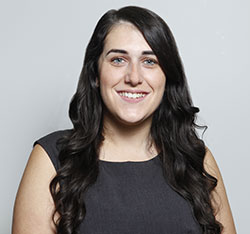 A graduate of Western Sydney University, Emily covers general news and politics for the Weekender.