A man who intimidated a fellow inmate who was unable to produce tobacco he'd secreted up his bottom has extended his time in custody by six months.
Penrith District Court heard Jamie Lee Patterson was among a group of four prisoners, including the victim, who hatched a cunning plan to smuggle the contraband into Parklea Jail on May 21 last year.
Using his work position to facilitate the ploy, the victim went to a shed on the jail's ground where the tobacco had been left and inserted the parcel into his rectum.
But the daring plan was thwarted when nature failed to take its course.
According to agreed facts, the victim tried unsuccessfully to remove the parcel from his body, all the while, his partners in crime growing increasingly frustrated and suspicious that he had already expelled it and was not being honest with them.
Sometime later, the victim was called out of his cell and into the common area where he was interrogated hostilely by the men while most of the prisoners in the wing watched on.
During the 'Kangaroo Court', the co-accused threatened to bash the victim and threw a chair at him, before asking the crowd what punishment he should get.
Scared for his life, and with "no likelihood" of protection from prison staff, he began to cry, the court heard.
Judge Stephen Hanley accepted Patterson did not make any explicit threats to the victim and tried to act in a more "congenial" manner than his co-accused, getting the victim a cigarette afterwards.
But he pushed back when Patterson's lawyer submitted the "real fear" was perpetrated by his co-accused, pointing out Patterson's mere presence reinforced the threats.
"It's made in company, he's present, he's condoning it," Judge Hanley said, exasperated after Patterson's lawyer continued to downplay his role.
Judge Hanley noted the victim was not only humiliated but was telling the truth all along, with the parcel having to be surgically removed at Blacktown Hospital.
The court heard Patterson spent three months in solitary confinement as a result.
Judge Hanley took this on board but refused to deal with it by way of a three-year good behaviour bond as submitted by his lawyer.
His Honour, who interestingly sentenced Patterson to his original jail sentence for rape, conceded they were unrelated offences but "shows he just doesn't learn".
"He gets himself involved in this stupid behaviour in jail," he condemned.
Judge Hanley said he originally found Patterson had good prospects of rehabilitation given his relatively young age, but said "this type of offending undermines that assessment".
He said a message must be sent to inmates that if they "muck up" they will extend their jail sentences.
Patterson was handed a nine-month fixed term, back dated by three months.
He is eligible for release on September 8, 2020.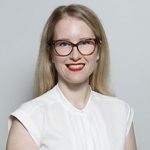 Alena Higgins is the Weekender's Senior News Reporter, primarily covering courts and Council issues.