A cancelled driver who led police on a high-speed chase through Kingswood with a loaded gun in the car and ammunition in the glovebox has been jailed for a minimum of three years and three months.
Anthony Younan, 33, stared straight ahead as Judge Stephen Hanley sentenced him last Friday to a total of five years, three months after condemning the recklessness of his actions.
Penrith District Court heard Younan reached speeds of up to 150km/hr in a 60km/hr zone as he tried to evade police knowing he had a warrant out for his arrest.
The dangerous pursuit spanned about five kilometres before police deployed road spikes to bring the matter to an end.
Younan initially decamped on foot, but was eventually apprehended and placed under arrest.
A search of the black Subaru Impreza revealed a shortened .410 calibre firearm wrapped in a purple towel hidden under the driver's seat.
29 cartridges of ammunition were also located in the glovebox.
While Younan originally denied having any knowledge of the gun, DNA evidence proved otherwise, with the 33-year-old's profile found on the trigger.
The court heard the offender had only been released from prison six weeks earlier after serving a sentence for another police pursuit, which involved Younan running a red light and colliding with a vehicle, injuring a child seated inside.
Judge Hanley said specific deterrence loomed large for the father-of-two as did the safety of the community, adding he was not entitled to any leniency.
"It appears… those offences and penalties imposed had little impact on him," he said concerningly.
"He needs to disassociate himself from non-social peers if he has any chance of maintaining a crime-free existence in the future."
He is eligible for release on parole on September 12, 2020.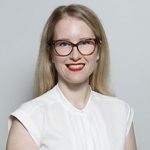 Alena Higgins is the Weekender's Senior News Reporter, primarily covering courts and Council issues.