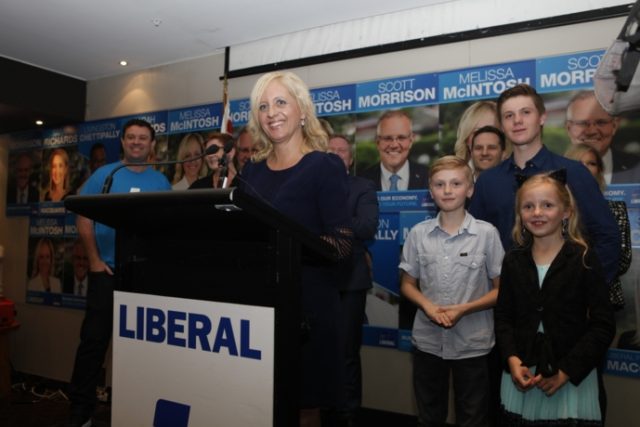 Lindsay is back in Liberal hands with Melissa McIntosh to serve as its next MP.
With more than 50 per cent of the vote counted in Lindsay, there is a swing to the Liberals of around six per cent, with Ms McIntosh holding a commanding lead over Labor Candidate Diane Beamer.
Ms Beamer conceded defeat just before 9pm tonight.
"I think we had a clean campaign. I congratulate Melissa and I remain proud of the things I've done," she said.
"It's been invigorating to reconnect again with the people of Lindsay."
Ms McIntosh addressed supporters at Panthers Leagues Club.
"I'd like to thank our community of Lindsay for giving me this opportunity," she said.
"I promise you – I will not let you down."
She told the Weekender the victory was an incredible end to a tough campaign.
"This is such a wonderful opportunity, I've been meeting with the community, listening to what matters most over the last few months in their homes, at the stations, in pre-poll and of course today on polling day and I promise our community I will not let them down. I will work hard every single day," she said.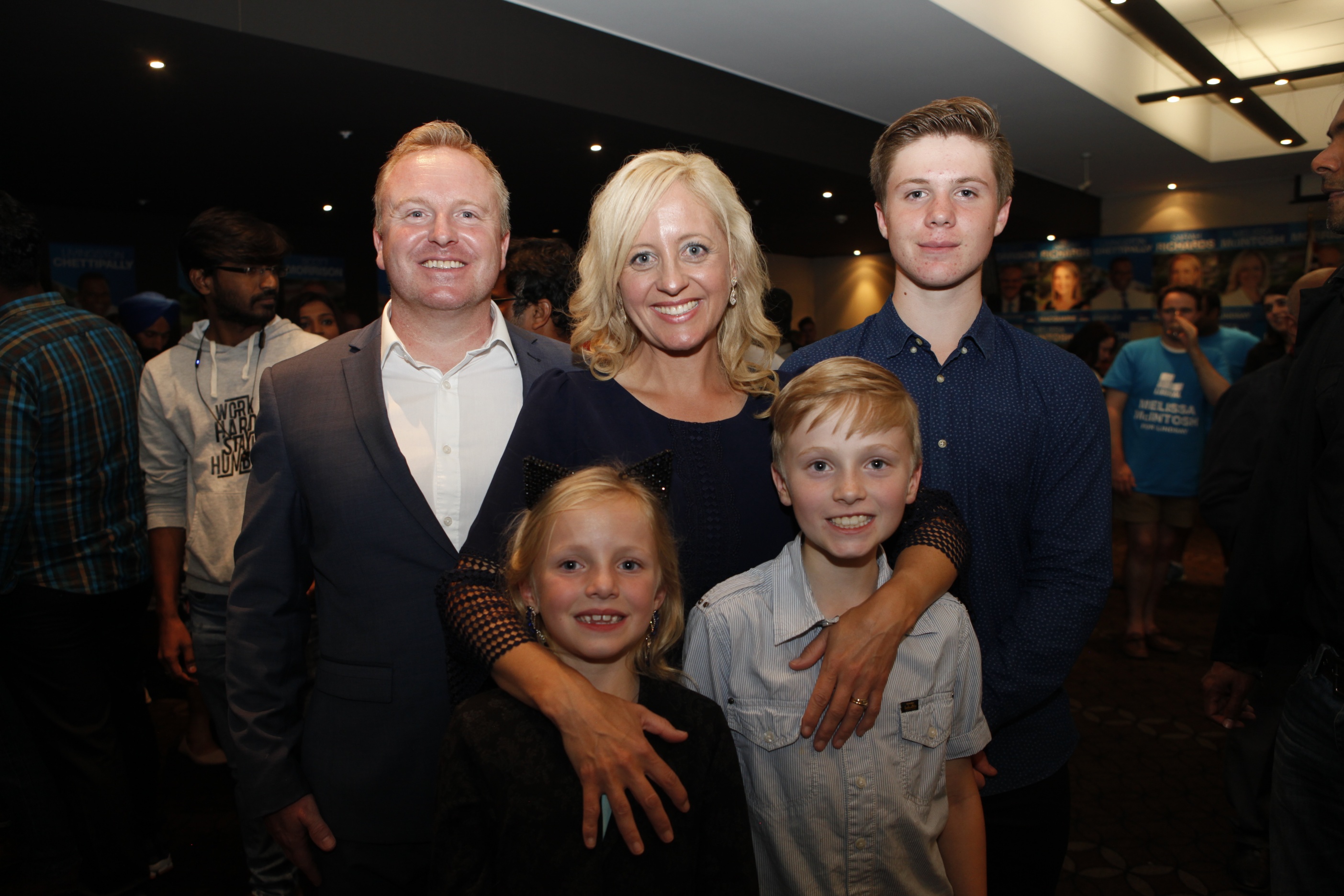 Meanwhile, Emma Husar – who won the Lindsay for Labor at the 2016 election but did not re-contest the seat – has wished Ms McIntosh all the best.
"It is an absolute privilege to represent the wonderful community of Lindsay – please don't let them down," she Tweeted.
Bittersweet not to be on the hustings. Congratulations to Bill & my frmr colleagues on a hard fought campaign.
Closer to home, best of luck to Melissa @MGrahMcIntosh it is an a absolute privilege to represent the wonderful community of #Lindsay, please don't let them down #auspol

— Emma Husar (@emmahusarmp) May 18, 2019
Overall, Scott Morrison has entered Liberal Party immortality with the Coalition set to claim victory.
The Labor primary vote has fallen dramatically with Morrison defying the polls to produce an incredible win.
Labor leader Bill Shorten has confirmed that he will stand down as Labor leader.