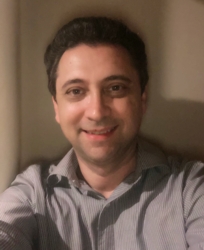 You can check out our Panthers v Tigers preview here, but Peter Lang has the rest of the round covered…
Gold Coast Titans v Cronulla-Sutherland Sharks
Remember the Titans is a magic movie about courage, inspiration and..well it has very little in common with this Gold Coast side. Harsh words perhaps, but coach Garth Brennan has an excellent roster to work with and yet the team continues to underachieve. The Sharks on the other hand played without four of their best players and showed plenty of courage and determination to beat a pretty fired up Melbourne Storm side last Friday night. So with that critique it doesn't take a genius to figure out that I'm tipping…. the Titans, that's right, Garth's men to win this classic encounter. Cronulla expelled a lot of energy both physical and mental against the Storm and I just don't think they can get themselves up like that two weeks in a row. Tip: Titans by 4
Manly-Warringah Sea Eagles v Brisbane Broncos
And they all thought I was an idiot when I tipped Des Hasler's men to beat the Bulldogs last weekend. No DCE, they said, no Tom Trbojevic, they said, NO WORRIES I said and watched a well-drilled and methodical Sea Eagles side defeat the Dogs 18-10….it was pure magic! The Broncos on the other hand went back to being bloody terrible against a red hot Bunnies side who thumped them to the tune of 38-6.Who says you can't teach an old dog like Bennett new tricks. They all thought I was an idiot when I tipped Anthony Siebold's side to beat the Bunnies last weekend…and they were right. I was deadset brainless to think they could. I won't be making the same mistake this weekend I can tell you. Tip: Sea Eagles by 8.
Canterbury-Bankstown Bulldogs v Newcastle Knights
The Doggies took one step forward in round seven and two steps back in round eight with their performance against Manly. The magic however continued for the Newcastle Knights in a truly impressive performance against the Warriors in New Zealand. Poor Stephen Kearney would have been pulling his hair out at the performance of his players who at times, resembled the three stooges the way they bumbled and fumbled their way through 80 minutes of football. Knights coach Nathan Brown on the other hand would have …err…wished he had hair so he could run his fingers through it with glee as Kalyn Ponga and his merry men tore the Warriors defence to shreds. All this over-analysis of last week's match leads me to one conclusion about this game I'm supposed to have previewed. Tip: Knights by 4
New Zealand Warriors v St George-Illawarra Dragons
Like magic a 14 point lead disappeared for the Steelers, I mean the Dragons as they were crushed like a flea by the Parramatta Eels 32-18. St George just couldn't contain the hard running and enthusiasm of a revitalised Eels side in the second half and some razzle-dazzle football ensured to blow the score out to a comfortable 14 point victory to the Eels. The less said about the Warriors performance last week the better. So this week the side who can gain the advantage and hold onto it for the full 80 minutes, will win the valuable two competition points on offer. There's no home ground advantage to split the teams either, so the decision who to tip has to go to the side which has been slightly less disappointing and dreadful this season. Tip: Dragons by 6

Melbourne Storm v Parramatta Eels
The Storm have hit some dark rain clouds of their own and after winning their first six games and looking seemingly unstoppable, have now lost their last two on the trot. No shame to lose to the Chooks and no shame to lose to the Sharks either…no…that's not entirely true, they should of beat a valiant Cronulla side who were still missing four of their best players. The Eels on the other hand bounced back to beat the Dragons convincingly in their encounter. Wouldn't it be magic to see Parramatta beat the Storm, I want it to happen just to see coach Bellamy's reaction both during and in the press conference after the game. I really love the way he just gives it to his players and doesn't worry about hurting their feelings. He doesn't molly coddle them but treats them like men who can take the criticism and use it as motivation to play better. That's why the Storm have been on top for so long, and that's why they'll prevail and overcome the Eels in this game too. Tip: Storm by 10.
Sydney Roosters v Canberra Raiders
The Raiders flexed their pecs and made short work of an extremely disappointing Panthers side in Wagga Wagga last Saturday afternoon. Sure Penrith had plenty of injures during the game but so did Canberra, who handled the adversity so much better than the Panthers did. The Roosters meanwhile, just kept on their winning ways. Latrell Mitchell is just a magic-al player who just keeps getting better and better with every game while Victor Radley is playing so well at hooker that you hardly notice that Jake Friend is out injured. The problem for Canberra is that to beat the Chooks they'll have to go up another level. The question is, can they? I'm going to say 'no' but it won't all be one-way traffic either. Tip: Roosters by 4.
South Sydney Rabbitohs v North Queensland Cowboys
I honestly don't think despite a record of six wins and only one loss that the Bunnies are playing great football. They are in patches and so far that's been enough against sides like the Warriors, Panthers and Broncos who, to be fair, are playing some awful football. Unfortunately I put the Cowboys in that group of teams who are not really going to play in the finals unless a miracle happens. The Cowboys played some good football against the Titans last week with halfback Michael Morgan finally showed some nice magic touches with the ball in his hands, while his forwards ate up the metres to give him good field position to show his deft skills in attack. Despite all that window dressing I just don't think North Queensland are good enough to beat this less-than-perfect Bunnies side. Tip: Rabbitohs by 12