After winning the 1974 Eurovision Song Contest with their song 'Waterloo', everyone knew the Swedish group ABBA.
While their reign was short lived their music has continued to entertain with their countless hits transcending time.
Penrith fans can relive the music as FABBA takes you on a musical journey when life was as good as an ABBA song and the only way to travel was on the Priscilla Bus.
The show covers music that was featured in 'Muriel's Wedding', 'Mamma Mia!' and 'Priscilla, Queen of the Desert', which won the group a whole new generation of fans.
From Eurovision to 'Mamma Mia' and the ABBA phenomenon with all the songs, costumes and comedy combined, you will be left dancing in the aisles reliving memories or discovering their sound for the very first time.
If you're a fan of ABBA, you'll be amazed by how brilliantly FABBA recreates the costumes, music and style of your favourite band.
Make sure you get your tickets to see one FABBA-ulous show at Panthers next month.
FABBA will be performing at the Evan Theatre inside Penrith Panthers Leagues Club on Saturday, June 22 at 8pm. Tickets are $35. To book or for more information, call 1800 PANTHERS or visit penrithpanthers.com.au.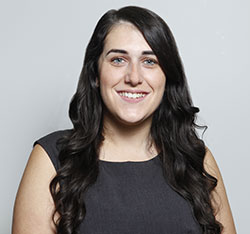 A graduate of Western Sydney University, Emily covers community news and entertainment for the Western Weekender.