Controversial doctor Leslie Blackstock has long shut his practices in Penrith and Emu Plains but many of his patients are still dealing with the physical and emotional scars of his botched boob jobs.
Aimee Norman and Allison Thomas received breast implants from Dr Blackstock, thinking they were going to increase their body confidence. Instead they endured many issues that remain ongoing.
"12 months after the surgery my left breast implant came out of its socket, which feels like a burning sensation along with actually seeing the bag at the bottom of my breast,'' Ms Norman said.
"He offered to fix them in Brisbane but I had to pay $3500 on top of the original $7500 and organise flights and accommodation, then a week before the scheduled surgery he called and said he was shut down and couldn't do them but there was no refunds on anything. He blocked my number and didn't want anything to do with me."
Ms Thomas had a traumatic experience, being sat up during surgery to check sizing and then discovering her breasts were uneven resulting in paying another $4000 to try to correct the issue.
"They pulled my arms up but it wasn't slowly, he was asking how they look, and I remember seeing my boobs open because they weren't stitched but you aren't awake enough to realise what is happening," Ms Thomas told the Weekender.
"Two weeks later my boob ripped open and blood spurted everywhere so I had to call an ambulance and I now have a noticeable indentation from the scarring, but Dr Blackstock abused me for calling an ambulance and calling him on a weekend."
Both woman admit that they should have done more research and taken notice of the red flags. They both can't afford the extra payments to have surgeries to correct their issues and now think they will both have to live without ever getting compensation.
"I haven't pursued it further for the simple fact that it was quite traumatising, I experienced so much pain and still do so I would then have to face the trauma of court and him but be left in a worse place than I am already," Ms Norman said.
The NSW Medical Council suspended Dr Blackstock's registration in 2017 while referring him to the NSW Health Care Complaints Commission for investigation and potential prosecution in the NSW Civil and Administrative Tribunal.
"Dr Blackstock's medical registration has been suspended since October 2017. As decisions based on the Commission's investigations are underway, we are unable to provide further comment at this time," a NSW Health Care Complaints Commission spokesperson said.
Recently, a Victorian woman was awarded more than $200,000 in compensation after her surgery with Dr Blackstock went horribly wrong in 2014. A court heard the surgery took place with no anaesthetist and in unprofessional conditions.
The Weekender attempted to contact Dr Blackstock multiple times but he could not be reached for comment.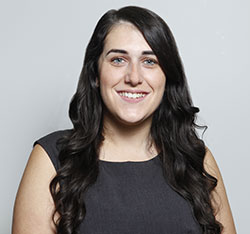 A graduate of Western Sydney University, Emily covers general news and politics for the Weekender.