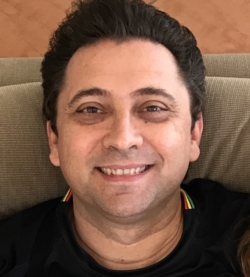 We've already previewed tonight's clash between Penrith and Cronulla, but now Peter Lang looks at the rest of the round…
Canterbury Bulldogs v South Sydney Rabbitohs
In round five the Bulldogs fell back into old habits and were pulverised by the Dragons while the Rabbitohs started slow against the Warriors and almost paid the ultimate price before coming home with a wet sail to win the encounter 28-24. On the face of it this match looks pretty easy to call. It all points to a Bunnies win. Canterbury won't play as poorly as they did last week and will put up plenty of resistance but they just don't have the players to trouble a South Sydney side which is bristling with talent. The retirement of league great Greg Inglis will be a loss for the Rabbitohs but it won't derail their premieship campaign one little bit. Only two questions remain, can the Bulldogs cause the upset of the season so far? Can you really teach an old dog new tricks? Of course you can but not in this case. Tip: Rabbitohs by 12.
Melbourne Storm v Sydney Roosters
It's the top-of-the-table clash which has every rugby league fan salivating. The two best sides in the competition squaring off for early season bragging rights. The Storm are undefeated while the Roosters are crowing. I'm expecting the game to be very close with defence being the highlight of the encounter. Let's look at the tale of the tape, it's Cooper Cronk v Brodie Croft, it's James Tedesco v Jahrome Hughes ..it's…wait a minute looking at those match-ups, how is Melbourne undefeated? Because they have the best coach since Jack Gibson at the helm. Craig Bellamy could turn water into wine, he's that good! On paper this game has everything, these sides are so close statistically with a points differential of (+60 Storm) and (+58 Roosters) that to choose a winner is almost impossible…almost but I'll do it anyway. Tip: Roosters by 4
TOSS OF A COIN GAME: Warriors v North Queensland Cowboys
Speaking of games which are too close to call for all the wrong reasons and this is one of them. The Warriors lost a match they shouldn't of last start while the Cowboys made the scoreline look closer than it really was against the Storm only going down 18-12. Despite their record the men from NZ look the more dangerous of the two sides and they make plenty of metres up the middle while North Queensland have scrambling defence which keeps them in games for long periods of time while their attack unfortunately is less than fluent. I don't normally do this but believe it or not I'm literally going to toss a coin to decide this one. Heads the Warriors win, tails it's the Cowboys. Coin up…and it's 'tails' – so Cowboys it is. Doesn't get much more scientific than that!
Tip: Cowboys by 1
St George Illawarra Dragons v Manly Warringah Sea Eagles
The Dragons came out breathing fire last Sunday and lapped the Dogs 40-4 while the surprise packets of the season Manly easily accounted for a disappointing Newcastle side 26-18. I earned the ire of a St George Illawarra fan last week for saying I wasn't convinced they were Top 8 contenders and I'm still not. However a win against a better-than-expected Sea Eagles team in this game might just make me a believer. There's a lot to like about how Hasler has his side playing and the aggression and cheek shown by prop Addin Fonua-Blake is reflective of how Manly are playing as a team in 2019. They are aggressive in defence and attack and are playing to their strengths. It's a winning formula for them, one which should see them come out on top once again. Tip: Manly by 6
Gold Coast Titans v Newcastle Knights
The Titans got their first win of the season against a hapless Panthers side who played worse than their opposition. Gold Coast were awful and Penrith were worse. Not giving the Titans enough credit for their victory I hear you say? Perhaps but the proof will be in the pudding and the Titans will not have a better chance than this one to make it back-to-back victories. The Knights have dropped their bundle and along with Penrith are playing uninspired football. They were awful again against the Sea Eagles last week and could not capitalise on having four of their first five games at home winning only one of them, and what in blue blazers is Jamie Buhrer and Tautau Moga doing on the reserves list when your team has lost four-in-a-row. After sticking solid with Newcastle over the last few weeks, I'm jumping off this sinking ship. Tip: Titans by 8
Canberra Raiders v Brisbane Broncos
I've been described as the 'Kiss of Death', like the Knights I've been riding this bucking Bronco for weeks now and they've lost every time I've picked them. After watching both sides play last weekend I can't possibly back Brisbane again. They were just awful against the Tigers and lost the seemingly unlosable game with some ridiculously poor defence in the last few minutes of the match. The Raiders meanwhile completely shut down their opponents, the former formidable Eels, with some scrambling defence and wonderful offence. Brisbane coach Anthony Siebold is getting testy at interviews and literally talking about 's**t'. He's also having plenty flung at him by former Broncos players like Gorden Tallis. This criticism will either galvanise the team or tear them further apart. I'm tipping the latter. Tip: Raiders by 10.
Parramatta Eels v Wests Tigers
The brand new Bankwest Stadium is the venue for this clash between the Parramatta Eels and the Wests Tigers. Let's hope it doesn't prove too much of a distraction to two teams who have started the 2019 season much better than most pundits expected with a 3-2 record. After a superb start to the year the Eels fell into some nasty old habits and were totally dominated by the Raiders while the Tigers played inspired football for about two minutes to defeat the uninspiring Broncos last start. Parra have a chance to prove they 'matta' by playing up-tempo football mixed with aggressive defence while the Tigers will once again rely on their halves Josh Reynolds and Luke Brooks to steer them around the paddock. Meanwhile evergreen hooker Robbie Farrah needs to turn back the clock to….errr…rounds one and two again! Tip: Eels by 10
What the?: What in the world was Fox Sports commentator and former niggler Michael Ennis doing calling Manly Sea Eagles prop Fonua-Blake 'out' for his actions against the Novacastrian crowd last Sunday. This is the same bloke who ran up to a large section of the Raiders home crowd and incited them with a mock 'Viking Clap' during his playing days….if this isn't the biggest case of 'do as I say not as I do' I don't know what is. When Benji Marshall rightfully tried to call him out on it, he was shut down with a mumble from Ennis who failed to address the issue. Funny, Mick failed to own up to his actions when he did it in 2016 and he failed again. Just own it Mick….that's all we ask.