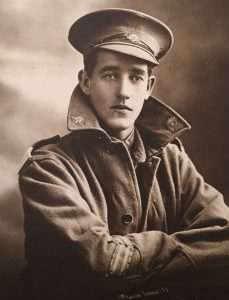 Penrith is littered with stories of young men who stood up for their country and did our city proud.
One of those men is Mertoun Sydney Mills, who was born on January 30, 1895 in Penrith, the son of Robert and Elizabeth Mills.
The Mills family had the family business called Railway House, on the corner of High and (now) Lawson Streets. The building still stands, being one of the oldest buildings in Penrith.
Mills completed his schooling at Penrith Superior Public School before attending Stott and Hoare's Commercial College where he undertook courses in typing and shorthand. At the time of his enlistment, his occupation was listed as a drapery salesman, probably in his parent's store.
According to research provided by Penrith City Library, Mills had been a corporal in the cadets as well as a member of the militia at Penrith for five years. He enlisted on February 14, 1916, following a letter of consent from his father.
Mills left Sydney on May 13, 1916 aboard HMAT Beltana and arrived at Devonport, England on July 9, 1916. He, like most other members of the AIF, then underwent training on the Salisbury Plains.
On November 23, Mills was sent to France and served in the Flanders region before being sent to northern France. On January 14, 1917, he contracted mumps and was admitted to hospital. In February, he was again admitted to hospital with boils.
He rejoined his unit on February 16.
Mills was attached to the Divisional Ammunition Column, whose role it was to bring ammunition and supplies to the battery positions. He was killed just after the Battle of Messines on June 12, 1917. He was having dinner when a shell hit a house and killed an old woman, a few soldiers, two children and a young girl. Mills ran to their rescue, and another shell hit and killed him.
Rev James McKee conveyed the sad news to his parents. Writing to the Red Cross for more information on Mills' death, Rev McKee stated "Young Mills was a good boy – the only son of good parents". In his letters home, Mills referred to meeting up with other Penrith soldiers including Privates Rickards and Ausburn and his cousins from Maryborough in Victoria. Lieut. W J Burnett, with whom Mills was a great friend, wrote to his wife (nee Eisenhuth, of Mulgoa): "I was very fond of him, and he died a hero. I know where he was buried, and will see that a cross is placed over his grave."
Mertoun Sydney Mills is featured on the Honour Roll at Memory Park in Penrith as well as Penrith Superior Public School and the Presbyterian Church.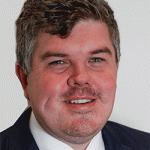 Troy Dodds is the Weekender's Managing Editor and Senior Writer. He has more than 15 years experience as a journalist, working with some of Australia's leading media organisations.