Michael Bruce was due to celebrate his 33rd birthday next month. But the young Cranebrook father will never get the chance, his life tragically cut short on April 8 after an almost two-year battle to stay alive following a horrific crash at the hands of a drug driver.
While returning home from a Sunday afternoon motorcycle jaunt with friends on July 9, 2017, a man high on a cocktail of drugs veered onto the wrong side of Coreen Avenue and slammed into Mr Bruce, catapulting him into the air and severing his right leg.
He spent five months in hospital and underwent 56 operations to try and mend the extensive injuries that wreaked havoc on his body.
Now, his family and friends are demanding greater justice, with the driver, Scott Tobin, 30, jailed for a minimum of 12 months on March 8 – a sentence they consider grossly inadequate.
His wife Kristy-Lee said her family was still trying to come to terms with the loss, especially their kids, Sienna, 12 and Riley, 9.
"When he was in hospital, we were told many times to go home and start making arrangements… so I think part of them has always prepared themselves [for the worst], but my son, he won't let me out of his sight now," she said.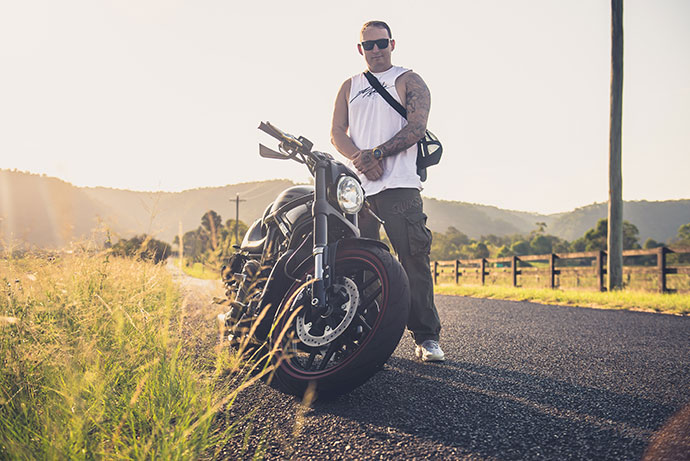 Mrs Bruce said her husband started to lose his long battle soon after the recent court case.
"I think he was holding out for the court case, because after the court case he started to deteriorate quite quickly," she said of Mr Bruce's health.
"I think after the case his body just gave out."
Glen Ricketts was riding with Mr Bruce on the day of the collision and had to take evasive action to avoid being hit.
He fondly recalled his mate, a fitter and turner by trade, never complained, even after the accident, and was extremely loyal.
He labelled Tobin – who fled the scene of the crash – a "coward" and said he "can't fathom" how the offender's family could play the victim, referring to a violent altercation between the parties which erupted inside Penrith District Court after Tobin's sentence was handed down.
NSW Police said it was "not appropriate" to comment on the possibility of fresh charges being laid given the Crown is currently appealing the original sentence.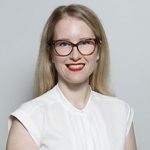 Alena Higgins is the Weekender's Senior News Reporter, primarily covering courts and Council issues.