An aspiring doctor busted trying to smuggle 114 ecstasy pills into Penrith's Defqon.1 music festival last year, became a drug mule because she was "desperate" to pay her student debts, Penrith Local Court has heard.
Tracey Nguyen, 21, was jailed for 15 months with a seven-month non-parole period on March 26 but walked free from Silverwater prison last Thursday after Magistrate Anthony Spence granted her bail while she awaits her severity appeal.
The court heard the Western Sydney University medical student answered an ad on Facebook looking for someone willing to carry the pre-packaged drugs into the dance festival, striking a deal to get $10 per pill in return.
But her pay day didn't eventuate, with sniffer dogs detecting the offender as she walked into the entrance of the dance festival, held at Penrith Regatta Centre on September 15.
Two people died of suspected drug overdoses at the infamous event.
A subsequent strip search revealed a yellow condom in her underwear with a quantity of small capsules visible inside, court documents show.
Her lawyer, Leo Premutico, candidly told the court the third-year medical student aspired to be a doctor, but "that is obviously dead and buried now".
He submitted her desperate need for money was evident by the fact she agreed to become a "mule" knowing full well there would be drug dogs and "police everywhere".
"How stupid was she doing what she did," a puzzled Magistrate Anthony Spence said.
"She needed the money, it's crazy," Mr Premutico agreed.
He said the funds were intended to cover a $500 exam and $300 in university fees, adding the offender did not ask her mother or grandparents – who she helps financially – because she didn't want to burden them.
Last Thursday, they agreed to stump up $2000 in surety to secure her release.
Despite acknowledging there was "disquiet" in the community following multiple festival deaths, Magistrate Spence allowed her release finding the first-time offender's appeal had a reasonably arguable prospect of success.
Her appeal will be heard at Penrith District Court on April 16.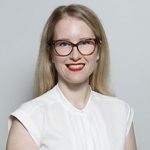 Alena Higgins is the Weekender's Senior News Reporter, primarily covering courts and Council issues.